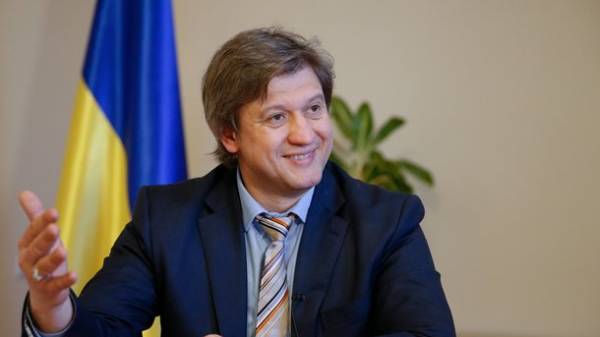 In 2020, Ukraine will begin the automatic exchange of information on financial accounts of non-residents according to the international standard Common Reporting Standard, which was developed by the Organization for economic cooperation and development (OECD) and endorsed by the G20. This was reported by the press service of the Cabinet of Ministers.
The first exchange of tax information will be based on the results of 2019.
"This date is quite realistic. We understand that up to that time it is necessary to amend the legislation to ensure high standards of security and confidentiality of the obtained data", – said the Minister of Finance of Ukraine Alexander danyluk.
Ukraine will join more than 100 countries that impose a new standard on exchange of information to combat tax evasion.
SEE ALSO
The Finance Ministry has determined where to start the reform of the tax
Representatives of the OECD has welcomed Ukraine's aspirations to join the automatic exchange of information starting in 2020, and expressed readiness to actively cooperate with Ukraine to achieve these goals.
Recall, Ukraine joined the Global forum on transparency and exchange of information for tax purposes within the OECD in 2013 and has pledged to adhere to international standards of transparency.
Comments
comments