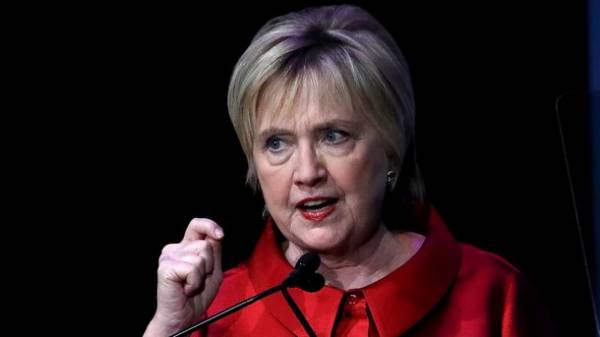 Former U.S. Secretary of state and candidate in the presidential election of 2016, Democratic party, Hillary Clinton is considering running for mayor of new York. On Wednesday, March 15, according to the portal TMZ, citing sources.
According to them, in February, at a meeting with representatives of political circles of Clinton "made clear that she considers such a possibility". She talked to people from their environment "in order to determine the level of interest and willingness to support her candidacy," the source added.
Clinton herself has not commented on this information.
The newspaper the Hill, in turn, said that the rumors about plans for Clinton to run for mayor of new York have for the first time after defeat on elections of the President of the United States. Earlier, her aides denied this information.
On 9 January a close friend of the Clinton political scientist neera Tanden, told The Independent that the former Secretary of state has refused struggle for an armchair of the mayor of new York. "I suppose she will focus on charitable activities. She was trying to do it all my life. I don't think she ever will again attempt to be elected for any office, whether as mayor of new York or any other," said Tanden.
Clinton lost to his main rival — the Republican Donald Trump for the US presidential election, which took place on 8 November. In the state of new York former Secretary of state was the winner.
Bill De Blasio was sworn in as mayor of new York January 1, 2014. The term of office for mayor is four years.
Comments
comments