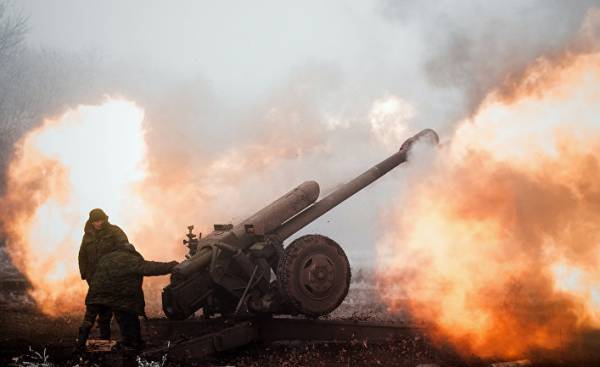 The Kremlin never put the high value of human life, so that in Soviet times there was a phrase "Women still give birth". This is another proof that the Russian aggression can't be trusted — it is a danger not only for Ukraine but for the whole world.
This opinion was expressed by a veteran of the war in the Donbas, a reserve officer 95 HOMBRE APU, head of the charity Fund Mir & Co mirosêaw guy.
He responded with irony about the argument concerning the fact that Russia will not start against Ukraine a new offensive. "We've got every day of the shootings, the war, hundreds of attacks," said guy.
Stating that Russia "would never come, because it will suffer comparable losses," said the officer, does not withstand criticism. According to him, so I can only say a healthy person with normal thinking.
Russia always was willing human sacrifices to achieve their goals, said the veteran of the ATO.
As an example, he cited the First world war, when the Russian Empire has not stopped the huge losses in manpower. Similarly, in the USSR, the life of soldiers is not valued, which explains the 40 million killed during the Second world war, said Gaius.
"Russia has never looked at the loss of life. If needed, they will kill a million people. Importantly, they in this war to solve their interests. "More women give birth", — he explained.
"For us it is a problem. We live near atheistically authoritarian dictatorship that is a threat to humanity, first and foremost, we. Because we have them on the border," added guy.
Comments
comments