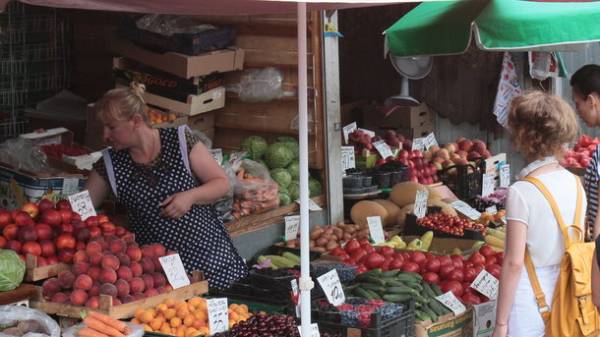 Prices for greenhouse vegetables in the farms of Ukraine began to grow rapidly. This is evidenced by the results of the monitoring conducted by the portal "info SHUVAR".
So, small farms and large greenhouses offer the cucumber for 10 to 13 UAH/kg, that is 30% more expensive than in the beginning of the week. The price of tomato increased by 20%. The small farms are tomatoes 9 – 12 UAH/kg, and the greenhouses have already raised rates to 12 – 14 UAH/kg.
About the same prices in the wholesale markets. As at 29 September 2017, the largest wholesale areas of the country salad tomato red is offered at a 10 – 15 UAH/kg, cucumber is 13 – 15 UAH/kg.
The growth rates of the wholesale companies explain the seasonal reduction in supply from domestic producers, especially for quality products.
"It is the lack of supply of tomato and cucumber export quality prevents regular sales on the external market", – analysts say.
Most exporters noted that export season this year in General cannot be considered successful. For 8 months of 2017, Ukraine exported 12 thousand tons of tomatoes, that is 2 times less than a year ago.
"The volume of export of cucumbers remained at the level of 1.8 thousand tons, however, the Outlook for the second half of the season is not very positive, given the limited supply in the farms" – suggest experts.
Exporters themselves have noted that current prices in Ukrainian farms is not worth the price of admission for the foreign market and not only in limited supply in Ukraine. This year there is a growth own proposals cucumbers and tomatoes in the countries-importers, first of all, we are talking about Poland and Belarus, which are the main buyers of Ukrainian greenhouse vegetables.
As reported, in Ukraine the prices of vegetables "borsch set" in September decreased by 20%. However, almost all vegetable components of Ukrainian borsch are 1.5 times more expensive than a year ago. While analysts predict a significant growth of prices for vegetables in October – some items will rise in price immediately doubled.
Comments
comments