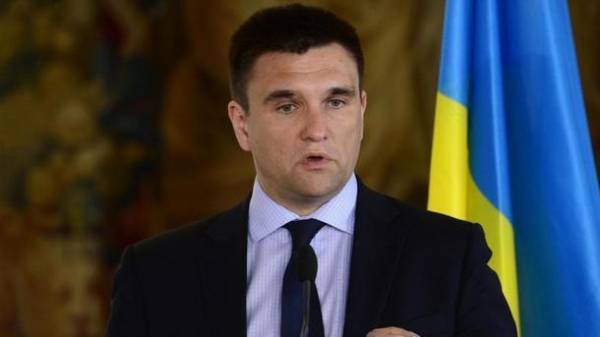 Because the language of article of the law on education, the Minister of foreign Affairs of Ukraine Pavlo Klimkin invites the partner countries to sit down at the negotiating table.
The head of the Ukrainian foreign Ministry said on Twitter.
"I think that the statement (statements) concerning the new law on education sounded quite. From both sides," – said Klimkin.
"All the statements are about politics, not about people. We need to sit together to make people better. To make one feel at home," he added.
Earlier, the Minister of foreign Affairs of Hungary Peter Siyatro said that the government of Hungary is outraged by the signing by the President of Ukraine Petro Poroshenko law "On education" and now will be hard to oppose the European integration of Ukraine.
We will remind, on September 5 the Verkhovna Rada adopted the education reform, which is based on the law "On education". September 25, Petro Poroshenko signed the law.
Dissatisfaction with the educational law, in addition to Hungary, expressed Romania, Moldova, Russia.
In turn, the Minister of education and science, Liliya Hrynevych said that Ukraine is ready to send to the Council of Europe for examination the language article of the education law to confirm the absence of violations of international obligations.
Comments
comments