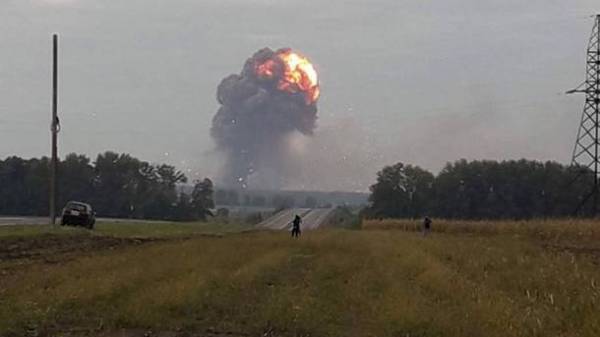 Gas supply 16 settlements in Vinnytsia oblast suspended because of explosions of ammunition in the Arsenal at Kalinovka, said in PJSC "vinnitsagaz".
"For security purposes, stopped the supply of gas in 16 settlements of Vinnytsia and Kalinovsky areas, that's 15 thousand subscribers," the company said.
"Vinnitsagaz" added that the risk zone are the gas pipelines of low, medium and high pressure.
"At the moment we have stopped the flow, so no surprises with the gas pipeline should not be … Speech on the resumption of gas supply does not go yet – must wait until the explosions at the Arsenal stop, the Buda fire is localized and you can inspect the pipeline for possible damage", – noted in the company.
As reported, the explosions at the Arsenal in Balakleya (Kharkiv region), it took a week before the gas company got access for inspection of pipelines.
We will remind, in the evening, September 26, at the warehouse of artillery arms near the town of Kalynivka in Vinnytsia region there was an emergency. 20 kilometers from Vinnitsa explosions occur in warehouses with ammunition and weapons. As reported in gschs, the city has evacuated 30 thousand people.
All the details of the incident can be found here.
At 13:00 on TV channel "Ukraine" see the special issue of the program "Today" on the fire and explosions at an ammunition depot in Kalynivka, Vinnytsia region.
Comments
comments