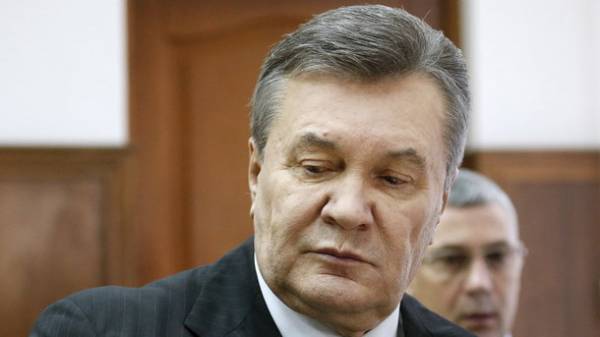 The Pechersky district court of Kyiv ordered the Bank to show the amount of cash that is in Bank accounts, the former President of Ukraine Viktor Yanukovych.
The relevant decision at the request of counsel Yanukovych Vitaly Serdyuk took the judge Larisa Sokol during a court session on claim consideration eks-the President to Chairman of the Board oschadbanka Andrew Lush on distribution of false information about the presence in the accounts of Yanukovych in the financial institution of 1.15 billion dollars.
During the hearing of the petition counsel Serdyuk has declared that on accounts of Yanukovych in Oshchadbank 31 million 470 thousand UAH 675 64 $ 84 $ 964 thousand. 60 cents.
SEE ALSO
In Europe arrested half a ton "of gold Yanukovych"
At the same time, representatives of the Bank were asked to refuse satisfaction of this petition, since, in their opinion, this information includes Bank secrecy. A representative Andrew Lush, considered that the application does not concern a subject of dispute.
As reported, in April the protection of the ex-President said that he had no such funds, which said the Prosecutor's office.
Comments
comments