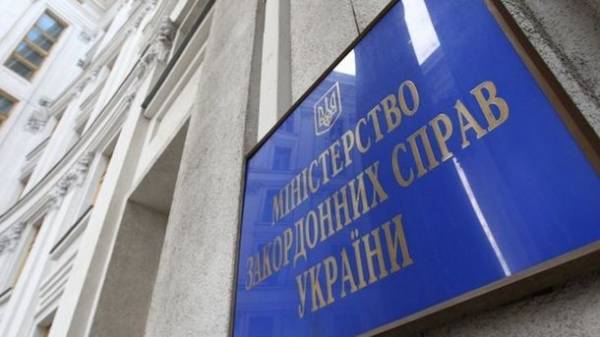 The Ministry of foreign Affairs of Ukraine recommends Ukrainians residing or planning to visit the Catalonia Autonomous region (Spain), to avoid places of mass congestions of people and to observe the rules of stay of foreigners in Spain.
"In connection with the intensification of the public in the Autonomous region of Catalonia in recent weeks, which may continue in the future, the Department of consular service recommends citizens of Ukraine who are in Catalonia or plan to visit, to avoid places of mass congestions of people strictly observe the rules of stay of foreigners in Spain, to carry the original passport documents, as well as to carefully monitor the local authorities about the situation and to fulfill the legitimate demands of law enforcement bodies", – stated in the message of Department of consular service of the MFA.
SEE ALSO
In Barcelona, hundreds of thousands of people took to the streets in support of independence of Catalonia
In the case of an emergency, threat to life and health of the citizens of Ukraine should immediately contact the "hotline" of the Consulate General of Ukraine in Barcelona: +34 (629) 38-29-36, e-mail: [email protected] or on the clock "hotline" MFA of Ukraine: +38 (044) 238-16-57, e-mail [email protected]
Earlier the constitutional court of Spain at an emergency meeting, took into consideration the claims of the government about the illegality of the adopted documents on the eve of the referendum on the independence of Catalonia. The Spanish Constitution provides for the option, according to which the government of the Kingdom may appeal to the court and adopted by the bodies of the Autonomous regions of the solution. Catalonia, like the Basque Country, Navarre, Galicia and Andalusia, has expanded autonomy.
On 6 September the Parliament of Catalonia adopted the law on referendum, allowing 1 October to be held in the Autonomous region voting on independence. Earlier regional authorities have developed a document according to which on the region's independence will be declared immediately in the event of failure of the Central government to allow a referendum on secession from Spain.
Comments
comments