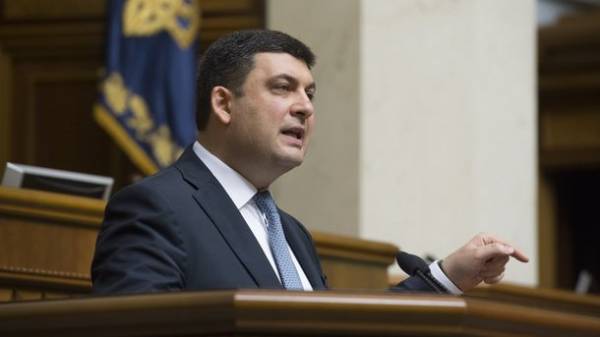 Prime Minister of Ukraine Volodymyr Groysman addressed to the leaders of the Ministry of internal Affairs (MIA) and the State fiscal service (SFS) with the requirement not to apply force during inspections of entrepreneurs in the absence of real threats to the lives of their employees and to build civilized relations with business.
"I have banned the "mask show", is my letter to the leaders of the SFS and the Ministry of interior that if there is no real threat to employees, there is nothing to go in masks and with machine guns" – quoted Prime Minister's press service of the government.
Groisman also noted that the work of law enforcement agencies with the business changes, becomes more civilized.
"We have signs of normal civilized interaction between business and the SFS. And it says the business itself, business associations," – said the head of government.
SEE ALSO
Groysman: I'm for that in Ukraine was created high-paying jobs
Earlier Groysman expressed an idea of a total ban of law enforcement raids of businesses during a meeting with large businesses with participation of the President and the General Prosecutor of Ukraine. Groysman stressed that any undue pressure on business is a key factor in reducing economic growth and the destruction of plans to increase investment in the Ukrainian economy.
Comments
comments