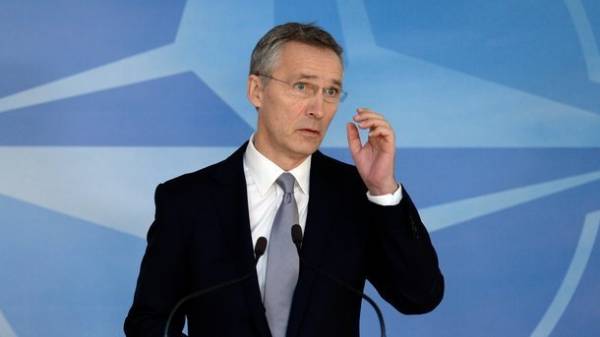 NATO Secretary General Jens Stoltenberg said that the Alliance will help Ukraine to withstand cyber threats. He stated, commenting on the attack of the virus-the extortioner Petya, reports RIA Novosti.
He stressed the importance of NATO's support of Ukraine, especially after yesterday's hacker attack.
"Was created a trust Fund on cyber defence, where we are funding programs and activities that we do. Therefore, NATO experts provide assistance to Ukraine to strengthen its cyber security. The cyber attack that we saw this week, stressed the importance of support and assistance that NATO offered Ukraine to strengthen cyber defense," — said Stoltenberg.
As you know, 27 Jun largest hacking attackthat distributes Petya virus that locks computer systems, underwent Ukrainian banks, energy companies, government Internet resources and local network of Ukrainian media and a number of other large enterprises.
The attacks began almost simultaneously at about 11:30. The virus has spread very quickly. Is manifested in the failure of computers on the Windows platform. Overloaded and encrypted.
Comments
comments