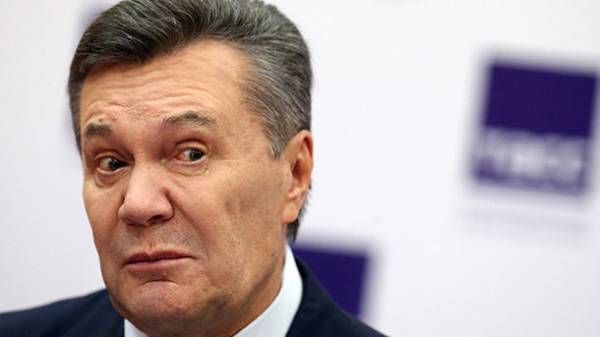 The Ukrainian side has paid Russia part of the court expenses for consideration in London, to repay a loan from the Russian ex-President Viktor Yanukovych. This was reported by the press service of the Ministry of Finance of the Russian Federation.
So, according to the statement of the Russian Ministry of Finance, Ukraine paid Russia a little more than a million pounds.
SEE ALSO
A London court has postponed a decision on "duty of Yanukovych," – the Ministry of Finance
"The company The Law Debenture Corporation PLC, representing as a Trustee (of a trust) the interests of the Russian Federation as the only owner of bonds of Ukraine with par value of $ 3 billion. confirmed receipt from Ukraine payment in the amount of 1.16 million pounds (just bolshe $ 1.5 million.). Thus, Ukraine has fulfilled the judgement of the High court of London, on payment by Ukraine of the legal costs incurred by the Russian side", — stated in the message of the Ministry of Finance.
As reported, on 17 January, the High court of England and Wales began hearings on the "debt of Yanukovych". We are talking about the 3 billion dollar loan from the Russian Federation, which the Ukrainian authorities received in December 2013.
On March 29, a London court rejected all the arguments of the Ukraine, however, Kiev was granted an appeal. The court froze any action to recover the debt.
Comments
comments