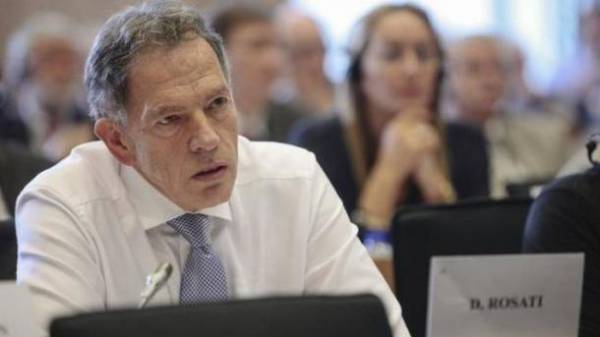 The European Parliament is concerned about the speed of implementation of reforms in Ukraine and their incompleteness. This was stated by the co-chair of the Parliamentary Association Committee EU – Ukraine Dariusz Rosati during a meeting with Prime Minister of Ukraine Volodymyr Groisman in Kiev today.
"I remember when we met last time in may, you said that a priority for you then avaleuse five major reforms," recalled Rosati.
"We are very pleased that we now heard that some of them are already very close to realization. Therefore, when we return to Brussels, we will report to our colleagues from the European Parliament that all goes well. Although we must say that we had quite a lively discussion on certain issues from our point of view on issues related to the speed of reforms and their incompleteness", he said.
SEE ALSO
"Marshall plan for Ukraine" can approve in November: details and perspectives
According to him, there are two main areas that continue to cause concern. "This judicial reforms, and the process associated with the appointment of judges … And the second is the fight against corruption, and all those new bodies in Ukraine, which was created in order to deal with it – how to make cooperation between all government bodies was successful," explained Rosati.
Earlier it was reported that deputies of the European Parliament visited a combat zone in the Donbass.
Comments
comments