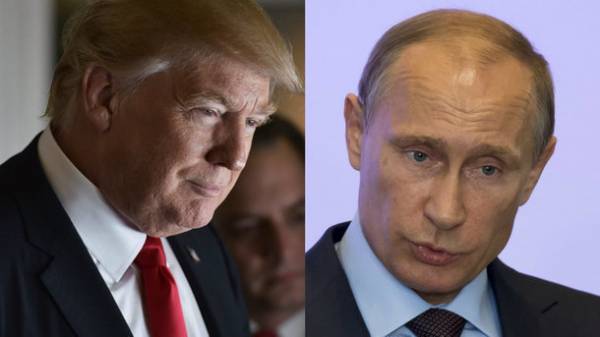 Agreement on the meeting of Russian President Vladimir Putin and us leader Donald trump on the sidelines of the G20 summit in July yet. This was stated press Secretary of Russian President Dmitry Peskov, reports RIA Novosti.
He noted that even if there is no agreement on the meeting, the leader of the United States and Russia will still meet on the summit.
"While it (meeting — ed.) does not prepared. On July 7, while nothing is planned. while we believe that President Putin and President trump will participate in the summit of "twenty" in German, and we can't rule out that somehow they, of course, will meet in one form or another, on the sidelines of the summit," — said Peskov.
He added: "Any specific agreements or arrangements yet. We can do it, no problems here".
We will remind, the summit of "Big twenty" will be held in Hamburg (Germany) July 7-8, with the participation of both presidents.
Recently, Vladimir Putin, commenting on possible future meeting with Donald trump said that sooner or later it will still be held, so Moscow is in no hurry with this.
We will remind, yesterday Poroshenko has held a meeting with Donald trump at the White house, during which the leaders discussed issues of Donbass, anti-Russian sanctions and the Ukrainian President even sent a letter to Ukrainian hostages.
Comments
comments