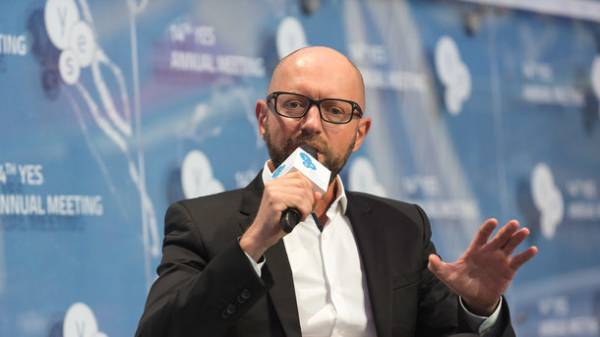 NATO needs to clearly define whether the Alliance to accept Ukraine into its membership, said the former Prime Minister of Ukraine Arseniy Yatsenyuk at the 14th Annual meeting of the Yalta European strategy (YES), organized by the Victor Pinchuk Foundation.
"President Leonid Kuchma was the first President of my country, who decided that Ukraine should join NATO, I think it was 2002. So, in my humble opinion, it is important for all of NATO and for the Alliance, very clearly say: "the time will Come and Ukraine will become NATO member", – said ex-Prime Minister of Ukraine.
At the same time, the Deputy Secretary General, NATO public diplomacy Tajani Ildem noted that for Ukraine it is important now to carry out successful reforms on democratization, the strengthening of institutional capacities and reforms in the field of defense and security.
"We need to see the desire of the Ukrainian people for integration into European and Euro-Atlantic structures. I believe that now is not the time to get bogged down in the details of whether to grant Ukraine the action plan on membership in NATO or not. It should be borne in mind that we already have: Warsaw NATO summit gave a clear signal for providing an integrated package of assistance," said Tajani Ildem.
Earlier, the Chairman of the Munich security conference, senior Professor, school of management herti, member of the Board of YES , Wolfgang Ischinger said that Ukraine's accession to NATO cannot continue until the cessation of hostilities in the Donbass.
Yalta European strategy (Yalta European Strategy, abbreviated as YES forum) is an annual conference organized by the Victor Pinchuk Foundation.
The conference gathers the most influential politicians and businessmen of Ukraine and the world, it has been held annually since 2004.
HELP
Yalta European strategy YES: what you need to know
The aim of the conference is the development of Ukraine and its European future, as well as establishing international ties.
The founder of the Yalta European strategy, Victor Pinchuk, a prominent Ukrainian businessman and philanthropist.
Comments
comments