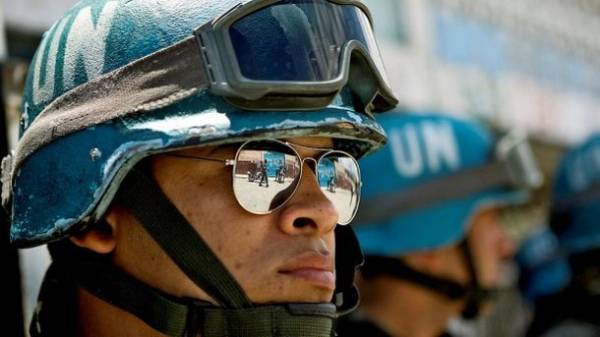 The Ukrainian side intends to negotiate with European partners a position on the UN peacekeeping mission in the Donbass, and then will submit a proposal in writing. This was stated by first Deputy Minister of foreign Affairs Vadym Prystayko, reports ZN.ua.
"Writing initiative will be when we can get our partners to agree on a text that will be available for adoption. Not just to say that "I am a great peacemaker", and to ensure that this mission could earn," he told reporters.
In addition, the diplomat called Russia the variant of the resolution on peacekeepers "raw" and the Kremlin is trying to seize the initiative of Ukraine.
SEE ALSO
Putin agreed to the terms of Merkel Donbass – Seibert
"We need to stop the war in the East, and we believe that the UN should play a more active role, in particular, our initiative for peacebuilding, which now President Putin is trying to intercept, wedging his initiatives. We are not against the authorship, the main thing – to have a mission, which will allow to dissolve the parties and bring peace to the East," said Pristayko.
Recall, September 5, the Russian Federation has sent to the UN Security Council a draft resolution on the deployment of peacekeepers on the demarcation line in the occupied Donbas.
Later in mass media there was information that allegedly Russia proposes to create an armed small arms, the UN mission to protect OSCE observers in Eastern Ukraine for an initial period of six months after the withdrawal of troops and military equipment from the contact line.
In turn, the permanent representative of Ukraine to the United Nations Volodymyr Yelchenko said that made by Russia in the UN draft resolution no relationship to peacemaking in the Donbass does not.
Comments
comments