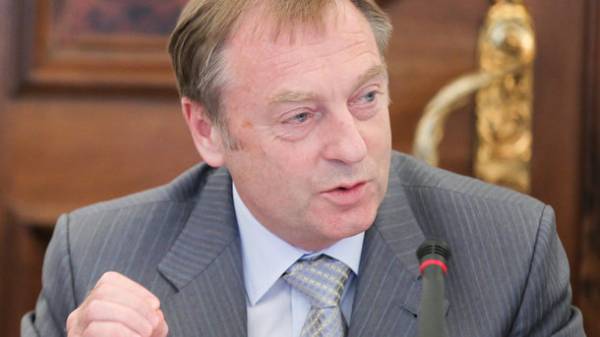 Today the former Minister of justice Oleksandr Lavrynovych was given a copy of the petition of the public Prosecutor about his arrest. This he said after questioning at the Prosecutor, according 112.ua.
He said, tomorrow the court will decide, when it considers this petition.
"I was handed a copy of the petition for my arrest. This means that tomorrow Pechersk district court of Kiev will be the motion, the court will consider when, what day will be the question posed for consideration and the court will consider the evidence that investigators and prosecutors are trying to prove. But another measure, excluding arrest, according to this article, " – said Lavrynovych.
SEE ALSO
As Lavrynovych helped Yanukovych to seize power, the details of suspicion
He also assured that he is not going to run from Ukraine.
"If I had such a thought, I would a thousand times already did it. Many times I've offered to do it. I didn't do it and, of course, will not do", – added ex-the Minister of justice.
Recall, September 6, Prosecutor General Yury Lutsenko declared that ex-the President Victor Yanukovych and ex-Minister of justice Oleksandr Lavrynovych informed about the suspicion the seizure of state power in Ukraine through constitutional coup in 2010. 7 Sep ex-Minister handed suspicion.
In turn he Lavrynovych said that the amendments to the Constitution was not a violation, and the execution of functional responsibilities.
Comments
comments