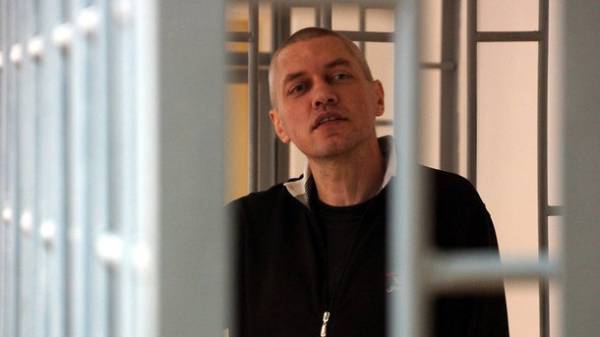 A wrongfully convicted in Russia of Stanislav Kleha returned from a mental hospital in Magnitogorsk in prison in verkhneural'sk. This was announced by the co-coordinator of the "Media initiative for human rights" Maria TOMAK.
"He was returned to the colony in Verkhneuralsk. Yesterday he attended a local lawyer who is Stanislav (monitors the status, conditions of detention, etc. – Tomac) at the request of the Chelyabinsk defenders, which, in turn, asked mother Stanislaus Cliche Tamara," said Tomac.
Earlier, former member of the Public Supervisory Commission of the Chelyabinsk region Tatyana Shchur said that a wrongfully convicted in Russia of Ukrainian Stanislav Cliche transferred from prison to a hospital in the Chelyabinsk region, but its exact whereabouts are unknown.
We will remind, in may 2016, the Supreme court of Chechnya sentenced Cliche and other Ukrainian Mykola Karpiuk 20 and 22.5 years respectively in a penal colony for allegedly participating in the gang, murder and attempted murder by Russian servicemen.
According to Russian investigators, and Klyh Karpyuk during the first Chechen war was created in Ukraine group to participate in the battles against Russian forces for an independent Chechnya.
The Ministry of justice of Ukraine has repeatedly sent to Russia transfer requests Karpyuk and Cliche.
During the "investigation" to the Ukrainians to extract testimony was used to torture, according to human rights activists, influenced the mental health of Cliche.
Comments
comments