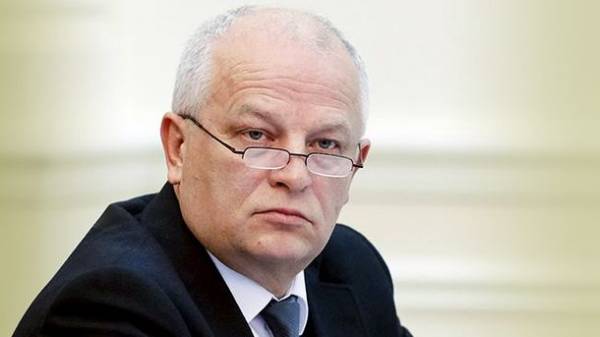 Ukraine on the modernization of the aging infrastructure to more than 35 billion dollars. This was announced by first Vice Prime Minister of Ukraine, head Minekonomrazvitija Stepan Kubiv.
"For the modernization of the aging infrastructure to more than 35 billion dollars," he said. According to Kubiv, to ensure that such financial resources necessary private capital.
The Minister noted that one of the most effective mechanisms of developing infrastructure is a public-private partnership. "This tool in developed countries is one of the main means use of financial instruments," he said.
Kubiv said that this partnership allows to share the risks between government and the private sector, to ensure effective management of infrastructure projects, using the experience of the private sector.
According to the Vice Premier, the system of the current legislation on concessions has not worked.
"I am convinced that the updated law on concessions will not only open new opportunities but will also open a new market," he said.
Kubiv also said that the Ministry of Infrastructure jointly with the EBRD and the world Bank is preparing three concession pilot project in the field of port infrastructure. In particular, according to him, today, projects of concession stevedoring company "Olvia", the Kherson trade port and ferry terminal in the port of Chernomorsk.
SEE ALSO
Ukraine has come a concession of sea ports
As reported, in early 2014 the Ministry of Infrastructure announced the intention to lease the seaport "southern", but this process has stalled due to the imperfect Ukrainian concession law. In November 2017, the head of Department Vladimir Omelian said that the transfer of "southern" in the concession will be completed no earlier than 2019.
In April 2016, the Ministry announced plans to implement a project for transferring of port assets in concession on the basis of the Specialized sea port "Oktyabrsk". According to the management office, strategic property commercial sea ports of Ukraine should be left in state ownership, while the rest of the property can be transferred to concession or privatization
The Minister noted that one of the most effective mechanisms of developing infrastructure is a public-private partnership.
"This tool in developed countries is one of the main means use of financial instruments", – he said.
He noted that this partnership allows to share the risks between government and the private sector, to ensure effective management of infrastructure projects, using the experience of the private sector.
According to Kubiv, the system of the current legislation on concessions has not worked.
"I am convinced that the updated law on concessions will not only open new opportunities but will also open a new market," he said.
Kubiv noted that the Ministry of Infrastructure jointly with the EBRD and the world Bank is preparing a 3 concession pilot project in the field of port infrastructure. In particular, according to him, today, projects of concession stevedoring company "Olvia", the Kherson trade port and ferry terminal in the port of Chernomorsk.
As reported the UNIAN, at the beginning of 2014 the Ministry of Infrastructure announced the intention to lease the seaport "southern", but this process has stalled due to the imperfect Ukrainian concession law. In November 2017, the head of Department Vladimir Omelian said that the transfer of "southern" in the concession will be completed no earlier than 2019.
In April 2016, the Ministry announced plans to implement a project for transferring of port assets in concession on the basis of the Specialized sea port "Oktyabrsk". According to the management office, strategic property commercial sea ports of Ukraine should be left in state ownership, while the rest of the property can be transferred to concession or privatization
Comments
comments