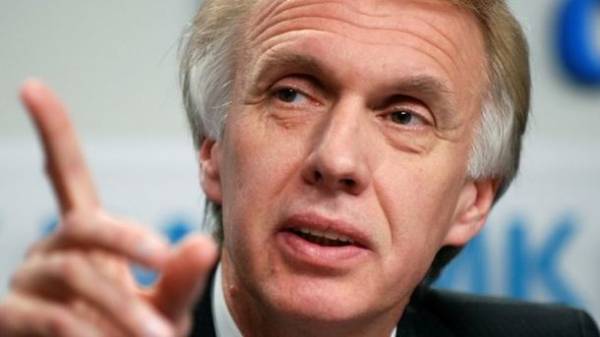 With the help of the UN peacekeeping mission wants to legalize its military presence in the Donbas. This broadcast "5 channel" said the ex-Minister of foreign Affairs of Ukraine Volodymyr Ogryzko.
According to him, the Kremlin is trying to achieve the legalization of the occupation under international control.
SEE ALSO
Peacekeepers on Monday, Gryzlov announced a new condition of Russia
"We are fighting over this subject for several years, we put her on a regular basis – the President, Ministers talk about it. The topic seems alive, but feeding it from Putin is that there is not much to say – it is a profanation of the very idea of peacekeeping force, as in the wording of Russia, it would mean legitimizing the occupation, but now, under international supervision", – said Ogryzko.
Recall, September 5, Russian President Vladimir Putin said that he supports the presence of UN peacekeepers in the Donbass, and called a number of conditions which have already sharply criticized in Ukraine.
As was stated by the permanent representative of Ukraine to the United Nations Volodymyr Yelchenko, the UN peacekeeping mission in the case of the introduction in the Donbass should be located on the Russian-Ukrainian borderand the participation of representatives of Russia excluded.
Comments
comments