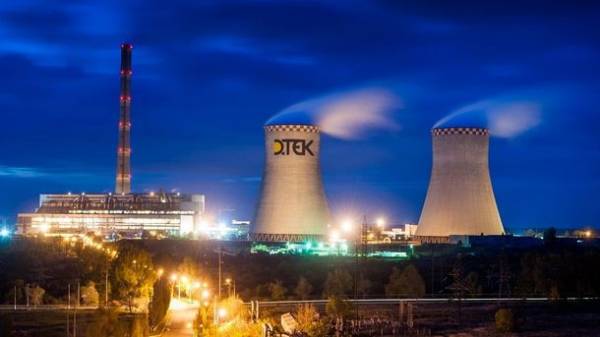 DTEK Energy increased its investment in development and modernization of thermal power plants and mines. For 8 months of 2017, the company invested 3.6 billion UAH, which is 80% more than in the same period last year.
Investments in the mining companies of "DTEK Pavlogradugol and DTEK Dobropolyeugol" for 8 months amounted to 2.9 billion UAH. Grew by 80%. Because of this, DTEK's mines increased production of gas coal, which over the coming years to completely replace imported anthracite. With the beginning of the year put into operation 20 mines. Total for 2017 it is planned to launch 33 mines. Total production from the beginning of the year amounted to 15.2 million tons of coal grade G
Generating enterprises of DTEK in the period received 0.7 billion UAH of investments. It's 79% more than in January-August 2016. In particular, thermal power plants, DTEK this year undergo intensive training for the heating season in part of scheduled maintenance. DTEK is implementing projects to transfer two units of the Prydniprovska TPP with anthracite coal to gas coal.
The company also performs reconstruction of unit No. 10 of burshtynska TPP, and unit # 1 of the kryvorizka TPP. These works will prolong the life of units by at least 15 years, to increase their efficiency and to reduce emissions to European standards. Starting in 2012, all units of the company at modernization are the reconstruction of electrostatic precipitators to achieve the level of dust emissions pursuant to Directive 2001/80/EC.
"DTEK has set for itself the Ukrainian coal grade G as a priority fuel for electricity production. Therefore, we have developed a program for getting rid of anthracite dependency. It consists of three key steps. Step # 1 – transfer of blocks of anthracite on coal gas. Step 2 – maximizing coal thermal power plants of Ukrainian extraction, since the translation units of Ukrainian thermal power plants to coal gas would lead to a significant increase of its consumption. In this regard, in the production of this brand of coal in Ukraine will need to invest more funds to stations fully supplied with fuel, – said acting General Director of DTEK Energy Dmytro Sakharuk. And step No. 3 – modernization of the existing capacities of TPPs for their effective and smooth operation. All these actions will allow Ukraine to become more volatile, and consumers will consistently receive electricity".
Comments
comments