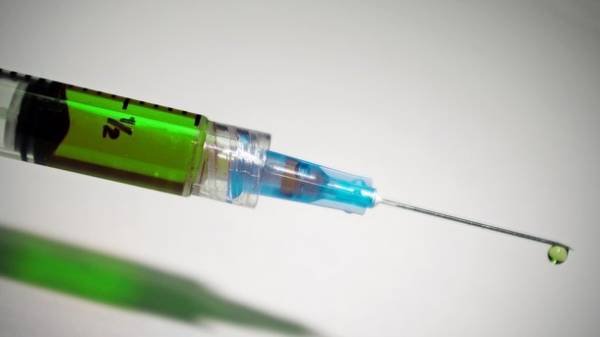 The Ministry of health of Ukraine recommends not to use the drugs produced in Russia, especially immunological. This is stated in the message of Ministry of health, published in Facevook.
"Preparations (produced in Russia – Ed.) not registered in Ukraine and have no international quality certificate", – reported in the Ministry of health.
In addition, due to the lack of official distribution in the country "they are illegally imported, so there is no guarantee of compliance with the cold chain".
This warning the Agency has circulated once in Khmelnytskyi hospitalized 7-year-old girl with tetanus.
SEE ALSO
In Sumy tetanus shot dead five year old girl
"Vic, 7 years in Khmelnytskyi – not had any vaccinations. She was hurt last Thursday, but the parents did not go to the doctor and was given first aid on their own. In hospital she was brought only on Monday at lunch, when they began to show symptoms of tetanus. Preventive vaccination after injury also was not conducted", – stated in the message.
The health Ministry noted that they have a sufficient amount of human anti-tetanus immunoglobulin manufactured in Europe, which is recommended for treatment of tetanus the main international protocols and has who prequalification, and GMP, so the right amount of immunoglobulin was sent to Khmelnitsky.
Despite this, "all day in the Ministry had reported the finding of tetanus toxoid manufactured in Russia for this very child, although immunoglobulin was introduced to the child in 10 in the morning."
The Ministry urges all parents to vaccinate their children and revaccinated every ten years.
"Vaccines are safe and reliable and of minor adverse reactions are transferred much easier and there are no consequences, unlike tetanus," said the Ministry of health.
Recall that in the global ranking on indicators of child immunization, Ukraine became one of the eight countries with the lowest ratesin 2016, almost 13 million infants were not protected from dangerous infections.
Comments
comments