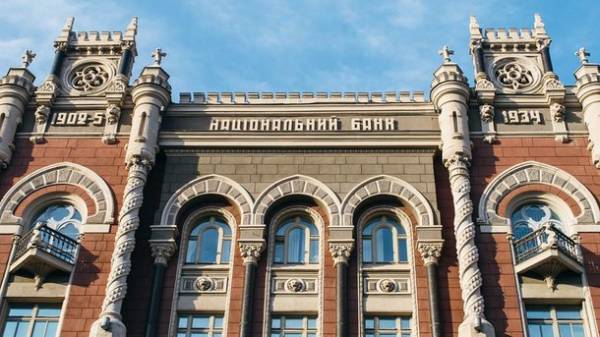 The President of Ukraine Petro Poroshenko may submit to the Parliament a candidate for the office of the new head of the National Bank of Ukraine (NBU) to the end of September. About it on the sidelines of Parliament said the first Deputy head of the faction "Block of Petro Poroshenko" Igor Kononenko.
"The most important position of Governor of the National Bank and the Parliament is ready to decide. According to my information, the President holds consultations and will be ready possibly before the end of the month to nominate to the Parliament for consideration", – said Kononenko.
The MP refused to name specific names of likely candidates, but noted that they have heard in the press.
We will remind, the representative of the President in Parliament Iryna Lutsenko have already noted that Poroshenko ready candidates for the post of head of the NBU. "These are two candidates. Bankers. Independent, equidistant from political influence," – said Lutsenko, but also didn't name names.
As you know, may 10th was the last working day of Valeria Gontareva as head of the NBU – she went to a long vacation, until it will dismiss the Supreme Rada. According to the Constitution, the head of the NBU appoints Rada on representation of the President for a period of 7 years. Gontareva held the position of head of the NBU almost 3 years. At the moment duties of the head of the national Bank takes the Deputy Gontareva Yakov Smoliy.
SEE ALSO
Pleased to dismiss Gontareva, when you find a replacement – Gerasimov
Gontareva has previously stated that he had discussed possible candidates for the post of head of the NBU Poroshenko in January, but the names are not called. Thus the public Board of the national Bank Council recommended that Poroshenko three candidates for the position of head of the NBU:
the Chairman of the Public Board of the NBU Council Stanislav Arzhevitin;
sglavo Supreme expert Council of the Board of the NBU Anatoliy Goulet;
the Chairman of the NBU Council Bohdan Danylyshyn.
It was also reported that the likelihood of the appointment of the head of the NBU Chairman of the Board "Raiffeisen Bank Aval" Vladimir Lavrenchuk.
Comments
comments