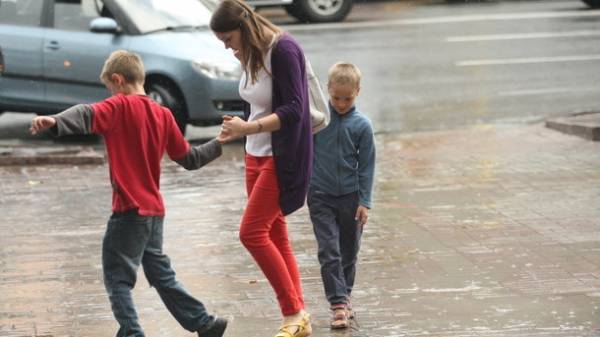 In the beginning of the work week Ukrainians waiting for warm weather, but most of the country will be thunderstorms, meteorologists report.
West. In Transcarpathia day 18-20 degrees Celsius, in Volyn, Lviv, Ivano-Frankivsk and Rivne regions 16-18. Night in these regions 10-12.
In the Chernivtsi and Ternopil regions day 19-21, 13-15. In Vinnytsia region the highest temperatures – 22-24 during the day and at night – 15-17.
In all the Western regions are expected thunderstorms.
SEE ALSO
Welcome to the bottom: Texas is bogged down from the flood
In the Center and in the North the temperature will drop to 25-27 degrees, in the Poltava region to 28, 15-17. In the North-East 23-25, 12-14. Also, rains and thunderstorms.
No precipitation will be in the East of Ukraine. There the daytime temperature will average 25 to 27 places (Dnipropetrovsk and Donetsk region) to 28-29. Night predict 14-16, colder than just in the Luhansk region – 11-13.
Traditionally, the highest temperatures in the South. Day 28-30, the night 17-19. It should be noted that cooler day in Odessa 23-25, but at night – 18-20.
The rains will be held in the Odessa and Nikolaev areas.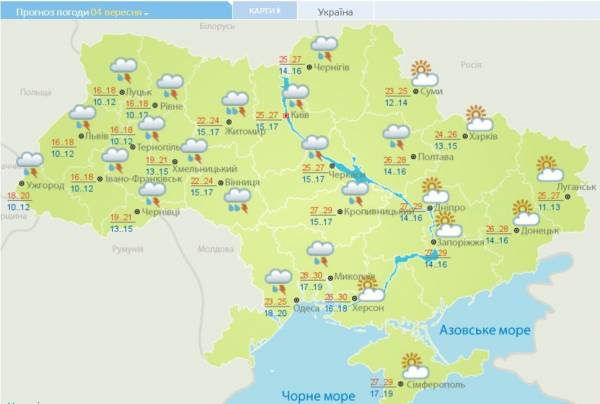 Comments
comments