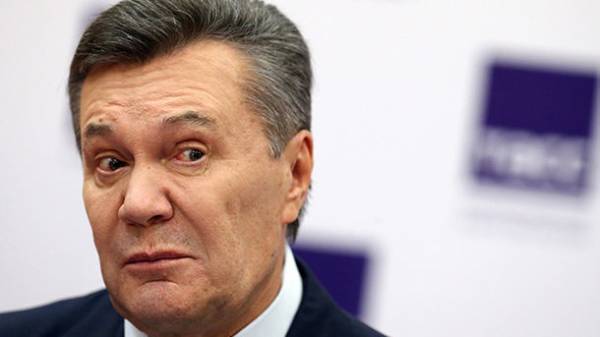 Fugitive ex-President of Ukraine Viktor Yanukovych does not want to store the stolen money in the territory of Ukraine and exported them to some countries in Asia. Told about it in interview to the channel "112 Ukraine", the former acting chief of the Main intelligence Directorate of the SBU major General Peter Button, the "GORDON".
According to him, Yanukovych has stolen so much money that in Ukraine he could not afford to place them, and they had to hide abroad in Hong Kong, Singapore, and Malaysia.
"But to hide them much longer. And he probably realized this when it began in 2013, it was necessary to solve something with the Vilnius "Eastern partnership" and the like. I then worked in the administration and drew attention wherever he went. It is in those, to which Ukraine have no relationship", – said the Button.
SEE ALSO
Supporters of Yanukovych have caused losses to the state at UAH 200 billion.
He noted that the former President is not just took out the money to the aircraft, and invested in production, that they could just pick up from there.
"He's been there. I know the preference was given to investments in production", – said the former intelligence officer.
As previously reported by the Prosecutor's office, the occupation of the Crimea, which contributed to Yanukovych, struck more than a trillion hryvnias of losses.
Comments
comments