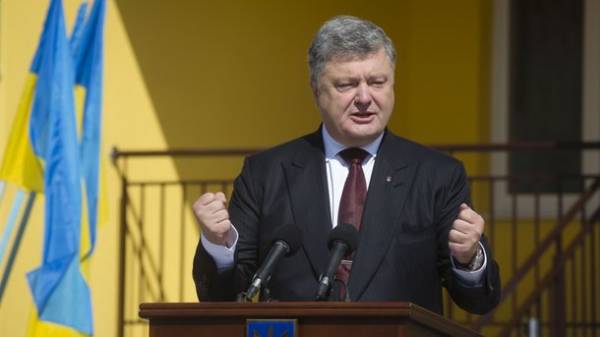 The sharp increase in prices for liquefied gas for cars in Ukraine is unacceptable. This was stated by President Petro Poroshenko.
"A significant proportion of drivers operates a vehicle, which is fueled by liquefied gas and a sharp rise in prices may not be acceptable and cannot remain without reaction of the authorities", – said Poroshenko.
According to the President, was held the necessary consultations with the government, with the Prime Minister and agreed on approaches.
"The Antimonopoly Committee (AMC) must take all measures in order that to prevent monopoly and growth rates, checked all gas suppliers and if it has found the receipt of high monopoly profits, those who allowed it, will be fined and the situation will return to normal," – said Poroshenko.
SEE ALSO
In Ukraine is rapidly rising automotive gas: why and what will happen next
Recall, liquefied gas for cars continues to break price records: over the weekend it went up another 1.5-2 UAH/l, exceeding at some gas stations the figure is 17 UAH/liter. That's almost 50% higher than it was a month ago. Many gas stations gas does not. At the same time today, August 30, the rising price of gas slowed down.
the situation on the liquefied natural gas market became interested in the government – the Prime Minister of Ukraine Volodymyr Groysman instructed the responsible authorities to understand the situation with the prices. The Antimonopoly Committee has started an investigation.
The experts of the fuel market calm: in mid-September, gas prices have to go down.
Comments
comments