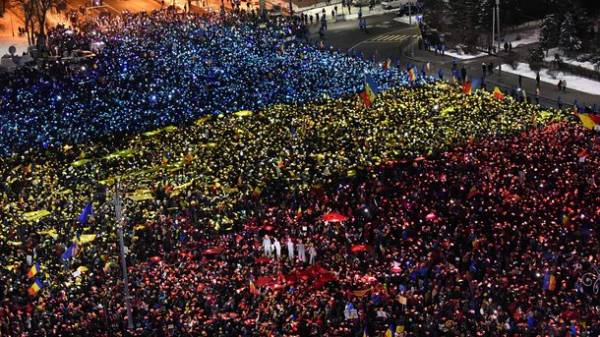 Tens of thousands of people took part in anti-government rallies, came out on the streets of Bucharest and other Romanian cities on Sunday, reports Reuters.
According to the Agency, in the Romanian capital Bucharest in front of state agencies gathered at least 50 thousand people, chanting, "we want to work, not to protect you." Around 19.00 GMT time participants over a raised pieces of paper of different colors, of which made up a huge flag of Romania.
Tens of thousands of people participated in protests in other cities, the Agency said.
Anti-government demonstrations recently held across Romania, despite the fact that on 5 February, the Cabinet abolished the amendments to the criminal code, for which the country began mass protests. The amendments could lead to the release from prison of convicted in corruption cases supporters of the ruling party. The press called the protest the biggest in recent 25 years.
Comments
comments