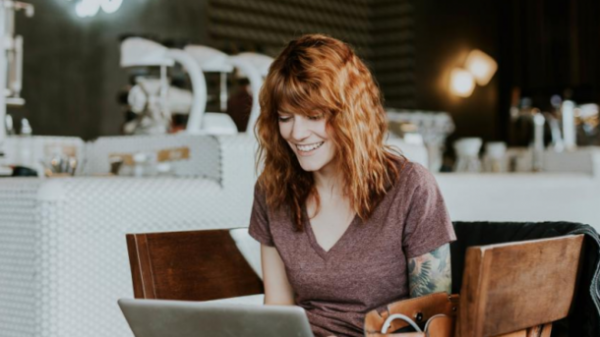 Technology has improved the lives of many people, and, according to statistics, nearly half of American adults can't imagine life without a smartphone. Study 2017 American psychological Association shows that 99% of adults own at least one electronic device, approximately 86% own a computer, 74% of smartphone and 55% of the tablet, writes likar.info.
It is also reported that in the period from 2005 to 2015 the number of adults using social media increased from seven to 65%, and the number of young people aged 18 to 29 years increased from 12% to 90% over the same period.
The pace of technology development and use of social networks is rapidly growing. Facebook and Instagram boast the joint monthly subscriber base of two billion people. Another recent study showed that about 76% of Teens use Instagram, 75% use Snapchat, 66% use Facebook, 47% Twitter and less than 30% are users of Tumblr, Twitch or LinkedIn.
Social media and instant messaging applications have become an integral part of interaction between people. In fact, for many young people, text messaging and social networking is now more acceptable way of communicating than "live" meetings.
Dependence
The technological progress of recent decades has generated the need for "ongoing review". Сonstant checker (literally "continuous controller") – so in the US we call a man who constantly compulsively checks his email, messengers and social networks. 43% of the US population – сonstant checker.
Constant checking of social networks is associated with a higher level of stress. Moreover, 18% of people identified the use of technology as a major source of stress. Social media addicts feel like strangers in their family, and more than a third of people admit that meetings with friends and family prefer smartphone.
The digital world and well-being
While many people agree that temporarily disabling the smartphone has a positive effect on their mental health, in fact, only 28% of these people periodically turn off their gadgets.
Social networks have a significant impact on the welfare and satisfaction of man. In many studies, the more time a person spends in social networks, the higher the risk of loneliness and depression. The question arises: does this mean that social networks are mainly used lonely and unhappy people or social networks that makes them so?
Happiness
A recent study at Indiana University studied the so-called paradox of friendship which is tested by the users of social networks. The friendship paradox is that most people find themselves less popular than their friends that very often makes them feel unhappy.
This study showed that social media users may experience an increased level of social dissatisfaction and unhappiness as a result of comparison of their success and popularity with the social lives of their friends.
Insulation
The amount of time spent on social networks, can also affect mental health. The analysis, conducted by researchers from the University of Pittsburgh school of medicine showed that the more time people aged from 19 to 32 years old spend on social networks, the greater the likelihood of their social exclusion.
People, in essence, a social being, but life, unfortunately, tends to drive people apart rather than unite them.
Depression
In another study it was found that long-term spending time on social networks is associated with depression in young people. Young people who spend a lot of time in social networks, and 2.7 times more likely to suffer from depression.
However, a study published in Cyberpsychology, Behavior and Social Networking, suggests that this does not mean that it is necessary everywhere to leave. Simply take small breaks.
Kids and gadgets
Parents often try to balance the relationships of your child with gadgets. However, very often it turns into a battle of interests. The importance of such parental control is confirmed by numerous studies that indicate the communication gadgets with speech development delays, depression, anxiety, and deteriorating sleep quality.
However, all is not so bad. The research studied more than 120,000 adolescents showed that moderate use of gadgets does not affect the well-being of adolescents.
The positive side is that with the growing popularity of useful applications for smartphones based on the solution of such problems as depression, stress, anxiety and lack of sleep now is the same time as in search of a good restaurant.
Video games and aggression
Video games was another area that received a bad reputation due to studies that found a link between video games and violence. However, a study published in the "Journal of communication", found no relationship between aggression observed in movies and video games and violence in real life.
In addition, there is a risk that focusing on the wrong problem, such as video game violence, may distract society from more serious problems, such as poverty, poor education, inequalities in professional development and mental health.
Despite the potential risks for mental health, the trends over the last decade show that the use of technology and social media is growing, so these issues are unlikely to disappear in the near future, and habits are unlikely to change.
Study 12 millions users of Facebook have shown that the use of this social network is associated with an increase in life expectancy. However, this relationship exists only when Facebook is used to maintain and strengthen social ties in real life.
Modern life in some way increases the risk of some physical and mental problems, but achieving a balance between online and real social relations, will help keep mental health under control.
Comments
comments