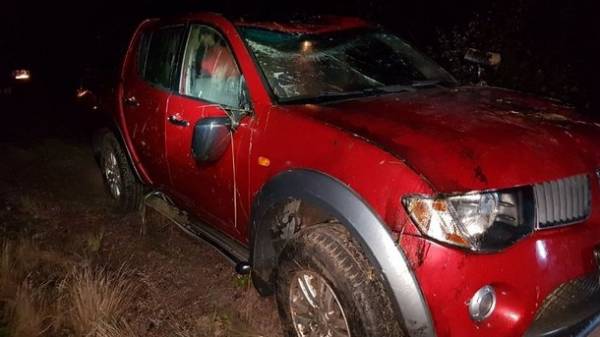 In the Zhytomyr region, running from the state border service employees, overturned car, whose driver was trying to illegally move the tobacco products.
The border guards on one of the roads near the checkpoint "vystupovychi" said Mitsubishi L-200.
The requirement to stop the driver did not respond and sped on.
SEE ALSO
The smuggler swallowed 220 diamonds
The guards called in reinforcements and began the pursuit. However, the driver-the fugitive lost control of car, drove into a ditch and overturned. While trying to escape from the scene, the offender was arrested.
In the car the staff of homeland security border agencies found boxes of cigarettes – 6500 packs of tobacco products.
On the driver the Protocol for willful disobedience of servicemen of the State border service of Ukraine.
Recall, a student in Kharkov was organized by all-Ukrainian network of manufacturing and smuggling weapons.
Comments
comments