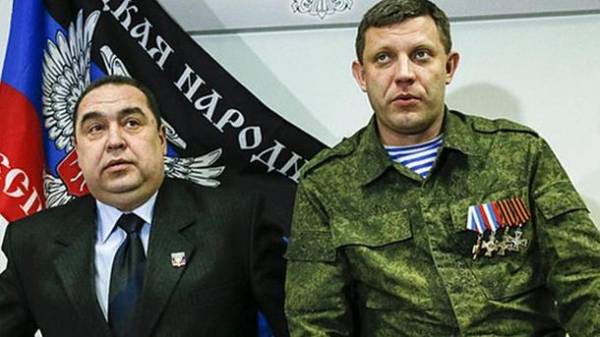 Western sanctions have become so palpable that Russia is not going to renew next year, content so-called "DNR" and "LNR". This was told in the comment "Apostrophe" Deputy Minister of the temporarily occupied territories of Ukraine Yury Grymchak.
According to him, even the leaders of the militants began to slowly search for a new home.
"Next year Russia has no plans to pay for the maintenance of separate districts of Donetsk and Luhansk regions – this I have information. With uncontrolled territory began to take out a separate, very valuable military equipment. Part of the leadership ORDA looking for a place somewhere… And so on – a lot of information," – said Grymchak.
SEE ALSO
Grymchak told, when Russia withdraws from the Donbass
He noted that the situation that has developed around ORDA in Russia and in the world, does not leave Russia any other way than "exit" from the Donbass.
"Every month we should throw huge amounts of money. And when you consider that today the main replenishment of the Russian budget is actually stopped, the currency funds almost exhausted, are at the stage of an actual default, which can lead to many unpleasant situations… So the other option now simply remains. I think that next year this whole area called ORDO will come under the control of Ukraine. Next will be some stage when they recovered the bodies of state power, law enforcement and security is ensured in these areas," – said the official.
SEE ALSO
Expert: Russia May agree to withdraw its troops from the Donbass
We will remind, earlier in Ukraine and called various numbers in Russia ORDO. For example, the Deputy Minister on the issues of the temporarily occupied territories and internally displaced persons Georgy Tuka said that Russia spends on military operations in the Donbass about $ 1 billion a year from sanctions, is losing $ 100 billion.
NSDC Secretary Oleksandr Turchynov said about six billion dollars, three of which are on military support.
More all announced the amount of expenditures of the Russian Federation on the war in the Donbass, the former presidential adviser Andrei Illarionov. He said about 150 billion dollars during the conflict.
Comments
comments