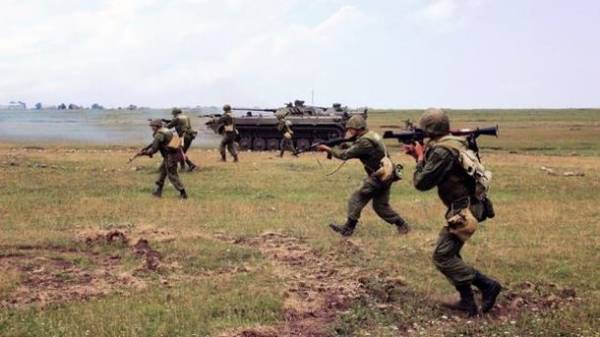 Ukraine will send to Belarus for large-scale military involvement of Russia "West-2017" of two representatives. This was written in the General staff of VSU on the page in Facebook.
The Ukrainian side confirmed the fact of the invitation of representatives of Ukraine to observe military exercises "West-2017".
We also learned from the management of the verification of the General staff of the armed forces of Ukraine, the exercises from 16 to 20 September will see two Ukrainian verifier.
SEE ALSO
Lukashenka reassured NATO and Ukraine concerning the teachings of the "West-2017"
"In accordance with the provisions of the Vienna document 2011 on confidence-building measures and security, Ukraine has received from Belarus an official invitation to the participation of two representatives of the APU in the monitoring exercise "Zapad-2017″ on the territory of Belarus in the period 16-20 September," – said the General staff.
We will remind, in addition to Ukraine, invitation to observe the teachings received Latvia, Lithuania, Norway, Poland, Sweden and Estonia.
"West-2017" joint doctrine of the Armed forces of Russia and Belarus, scheduled from 14 to 20 September this year. According to official data of the Russian Federation, the exercise will be attended by up to 13 thousand troops.
As reported, the Ministry of defence of Belarus has invited Ukraine and several other countries to send observers to the joint Russian-Belarusian exercises "West-2017" to be held in Belarus from 14 to 20 September.
Comments
comments