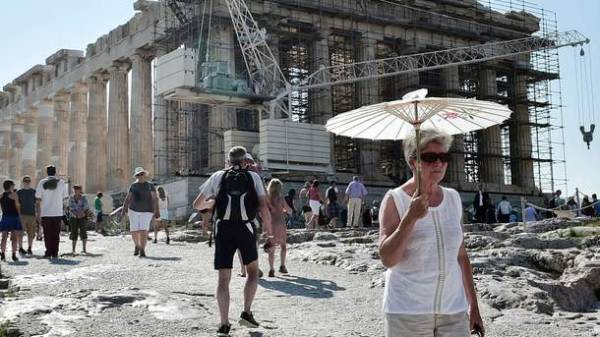 On 11 June the Ukrainians were able to visit the EU under the simplified scheme and without extra financial expenses on the paperwork. But the opinions of Ukrainians about the fact that if European countries were divided more affordable, according to a survey of HeadHunter Ukraine.
The majority of respondents, namely 65% of the total number of respondents, noted that Ukraine bezveza really made abroad more affordable for the Ukrainians, but only formally. However, one fifth of respondents are confident that the introduction of a visa-free regime, this summer the countries of Europe were able to visit more of our citizens than ever. However, 14% of respondents believe that the new simplified rules for border crossing does not affect the availability of foreign countries for Ukrainians.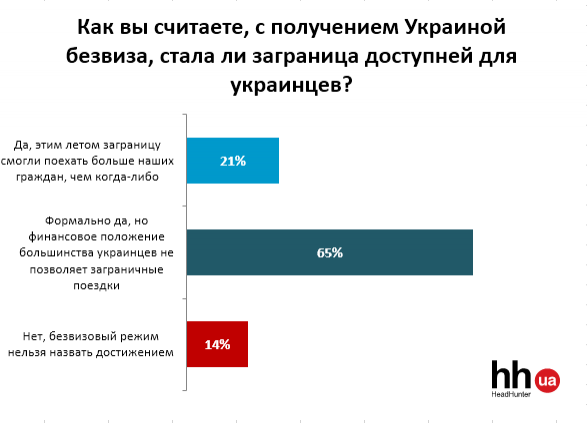 Speaking about his personal experience of traveling to Europe this summer, 44% of respondents say that are unable to use bezveza due to lack of Finance. However, 13% of Ukrainians are reason enough not to go on vacation to European Union countries this summer has been the fact that bezviz, in their opinion, gave too late. They do not have time to use it this year. However, 16% of respondents introduction bezveza did not affect plans to rest during the vacation. They note that before the visa was not the problem. But almost a quarter of respondents learned about the innovations, I decided to test it by planning a vacation in the country of action of a visa-free regime with Ukraine.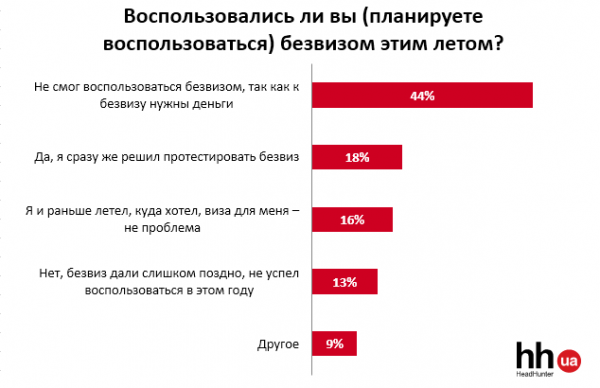 Introduction bezveza affected the plans of Ukrainians on holiday, but not very much. Only a fifth of respondents planned to test the new terms in action during his year stay.
We will remind, earlier "Today" figured out how the two months passed bezveza for travellersand the difficulties they faced.
Comments
comments