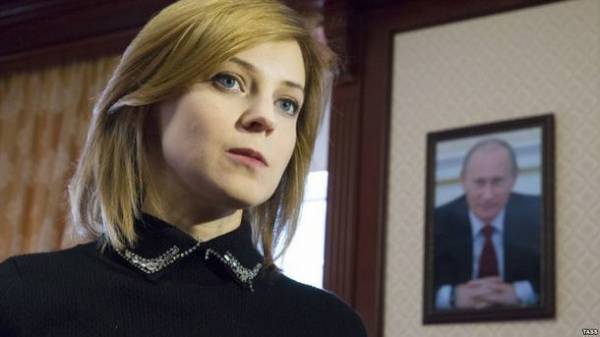 Transparency International is launching an investigation into the activities of the Deputy of the state Duma of Natalia Polonskaya. About this in Facebook wrote Deputy head of the Russian branch of the organization Ilya Shumanov.
"I wanted to relax a bit, and instead, you have to cut the investigation into Madam ex-Prosecutor", — he wrote.
Earlier in an interview with RNS Poklonskaya proposed to carry out anti-corruption check was founded by Alexei Navalny FBC (Foundation for combating corruption) and Transparency International. According to her, the activities of such organizations are more like a PR move – they use problem "in order to talk about it and justify the expense of his existence." "It is impossible to excite the society, it is impossible to play and use any situation- even corrupt – for his unholy purposes," – said the Deputy Poklonskaya, Prosecutor of Russia annexed the Crimea.
In turn, according to RBC, the leader of the faction "United Russia" Vladimir Vasilyev said that such statements Shumanova "to the address of the official who performs his duties, is absolutely unacceptable." This Vasilyev admitted that the words Shumanova "can be regarded as blackmail" and "threatening policies".
Now she heads the Committee of the state Duma on control over reliability of data on incomes and property, submitted by the deputies.
Comments
comments