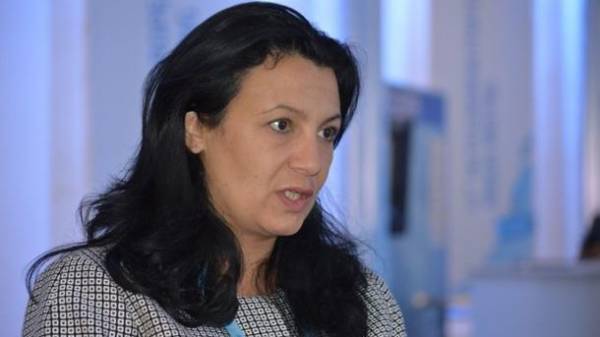 Preparing "Marshall plan" for Ukraine Lithuanian parliamentarians in the developed document details pointed out, as other Western countries could help Ukraine in carrying out reforms, said Vice-Premier on European integration Ivanna klympush-Tsintsadze, transfers "112 Ukraine".
According to her, the document includes 20 pages, which details what the "friends of Ukraine" can give it the financial, economic and political support.
"This 20-page document in which they (the Seimas of Lithuania – ed.) more paint suggestions about what they need and why they consider it necessary to allocate funds. It is a strategic document that they prepared, but personally showed an example: they are going to allocate several million euros for Ukraine," she said.
SEE ALSO
Ukraine does not need a "Marshall plan" – the Ambassador of Germany
Klympush-Tsintsadze noted that the list of countries that are willing to create a supplementary Fund to aid Ukraine, is not yet clearly defined.
"While a General solution on how to be the "Marshall plan" for Ukraine – European or obschezapadnuyu, no," – said Deputy Prime Minister.
As reported, former Prime Minister of Lithuania and current member of the Seimas Andrius Kobilarna said that "Marshall plan" for Ukraine will be represented at the Eastern partnership summit in November.
The Chairman of the EP delegation to the parliamentary Association Committee EU-Ukraine Dariusz Rosati also stated that the European Union needs to support Ukraine in reforming, it is necessary to create a "Marshall plan".
It is worth noting, "the Marshall plan" – a program of aid to Europe after world war II, put forward in 1947 by U.S. Secretary of state George Marshall. In the implementation of the plan involved 17 European countries. The stated US goal of implementing the plan was the restoration of war-ravaged economies of Europe, removing trade barriers, modernising industry in European countries, ousting the Communists from power structures and the development of Europe as a whole.
Comments
comments