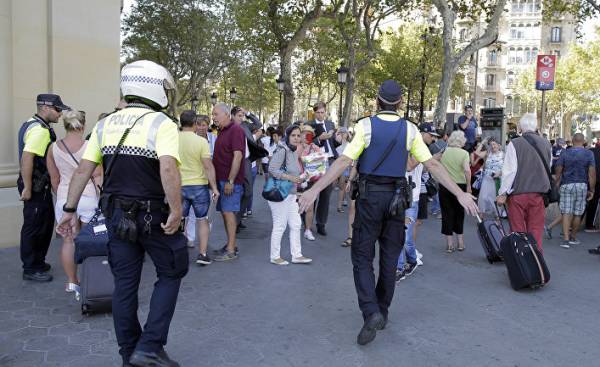 In the center of Barcelona minibus drove into a crowd of people. Killing at least two people and several more were injured. The police official called the incident a terrorist attack.
In the area of La Rambla, near plaça de Catalunya, a white van drove onto the sidewalk and hit people. They began in a panic to flee. On the scene arrived the police and numerous ambulances.
The area is cordoned off by police. The nearby metro station and other public transportation temporarily closed. The guards began to evacuate people in the area of the incident.
After hitting two armed men broke into one of the bars in the centre of Barcelona and took refuge there. In the heart of La Boqueria market shots were fired.
It is unclear whether these armed men drivers of the minibus which crashed into the crowd.
Comments
comments