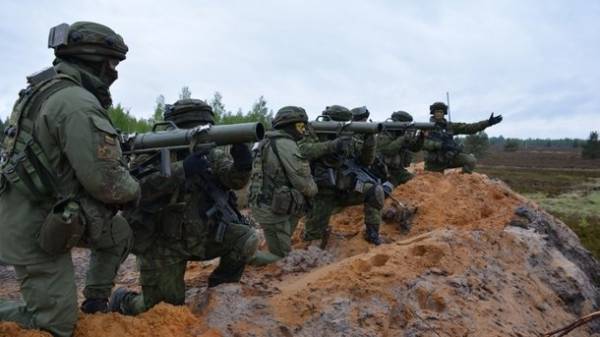 Members of the armed forces of Russia on August 15 began to arrive in Belarus to participate in the exercise "Zapad-2017", and Ukraine is closely monitoring all movements of troops on its borders, considering the teachings as a potential threat. At the briefing Wednesday, August 16, said the Minister of defence of Ukraine Stepan Poltorak
"We are monitoring the situation. We are aware of all the movements of Russian troops along our border. We understand what threats can occur and will adequately respond to existing threats, which have these exercises," – said the head of the defense Ministry.
According to him, Ukraine takes seriously the threat of a Russian invasion under the guise of exercises "West-2017".
SEE ALSO
Russia in Belarus under the guise of exercises will create offensive grouping – Muzhenko
"The General staff has provided a number of activities that would have been an adequate response to this threat – a threat of invasion. It is not excluded, regardless of these exercises. These exercises – it's just a potential threat, since a large number of personnel moved to the border with Ukraine in the framework of these exercises on the territory of Belarus," – said Poltorak.
The defense Minister stressed: "Everything that happens on the border with Ukraine, we consider as an unfriendly act and a threat to Ukraine."
Recall that the United States will double the number of fighter air-policing mission of NATO in Lithuania during the September joint exercises of Belarus and Russia "West-2017".
"West-2017" joint doctrine of the Armed forces of Russia and Belarus, scheduled from 14 to 20 September this year. According to official data of the Russian Federation, the exercise will be attended by up to 13 thousand troops.
Earlier, NATO Secretary General Jens Stoltenberg said that the Alliance there are concerns that Russia could exceed the number of units stated in the exercise.
Comments
comments