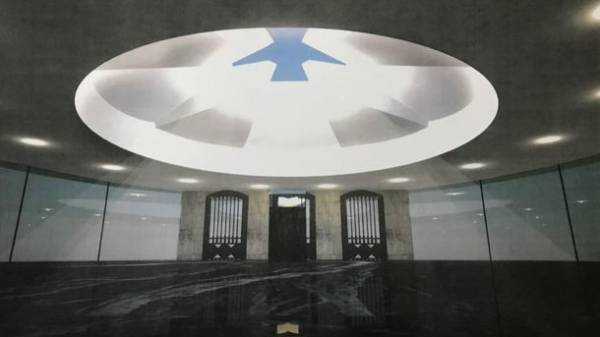 The Ministry of defense of Ukraine plans to create in front of the entrance to his building a memorial dedicated to the memory of soldiers killed in the ATO. This was stated by the adviser of the President of Ukraine Yuri Biryukov.
Thus, according to Biryukov, the Ministry has three months to agree on the draft of the memorial with the local authorities. As noted by Advisor to the President, the defense Ministry does not receive a response to its requests.
"In front of the main entrance to the Ministry of defence there is a slight and quite unattended flowerbed. In the old Soviet tradition, we the main entrance do not use… and flowerbed idles – it's no one really sees," – said Biryukov on the proposed facility was memeorable.
In the Hall of remembrance is planned to establish a "memory book" and arrange the lighting of the photos of the soldiers who died on a particular day.
SEE ALSO
Aggravation in Donbas: Muzhenko said, who will call first
"Stepan Poltorak (Minister of defence of Ukraine – Ed.) a long time ago wants to make on the territory of the municipality a memorial to fallen soldiers. The hall of remembrance. With the book of memory, where the page is day of the year. And the names of those who fell that day. Day after day. Ritual guard of honor. Backlit photos of the victims on the glass wall. And family the opportunity to come into this room, right from Vozduhoflotsky Prospekt," – said Biryukov.
We will remind, as of August 8 since the beginning of the war in the Donbass killed 2307 8185 Ukrainian soldiers and fighters were wounded, said the head of the General staff of the Armed forces of Ukraine Viktor Muzhenko.
Comments
comments