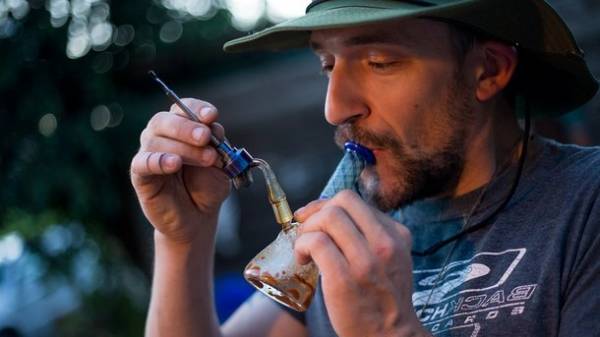 Smoking marijuana three times increases the risk of death from high blood pressure. To such conclusion the American scientists. Experts from the University of Georgia analyzed data collected during a large-scale study conducted in 2005-2006, according to dni.ru.
Questionnaires were 1213 volunteers over the age of 20 and indicated if they were taking marijuana and at what age, according to the European Journal of Preventive Cardiology. This information was combined with data on deaths in 2011.
Among all respondents, 34% did not smoke at all, 21% had used cannabis, 20% – cannabis regular cigarettes, 4% only cigarettes, and 5% quit Smoking. The rest had used marijuana, although in the past smoked tobacco. The average experience of Smoking cannabis was 11.5 years.
SEE ALSO
Company for the cultivation of marijuana had bought the town in the United States
The researchers tested whether the link between Smoking this plant and death from hypertension, heart diseases and lesions of brain vessels. Was taken into account gender, age and ethnicity participating in a study of people.
It turned out that cannabis lovers as likely to die from high blood pressure was higher than 3.42 times than others. At the same time every year use of marijuana risk of death increased 1.04 times. Doctors have reported cases of angina and heart attacks after Smoking cannabis.
Comments
comments