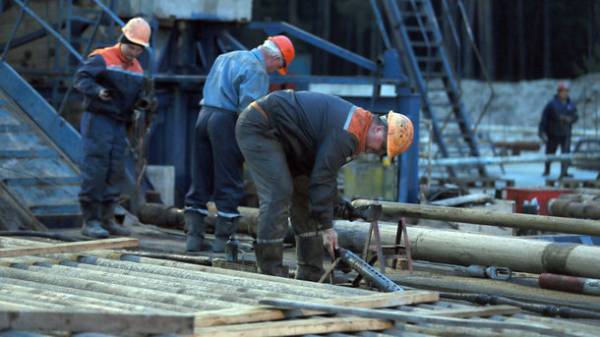 PJSC "Neftegazdobycha", producing asset of DTEK Neftegaz, took third place for payments to the state budget among the companies in the mining industry and the fifth – among oil and gas companies, the results of 6 months of 2017 In the rating of the largest taxpayers in Ukraine, the company continues to take 13th place.
According to the State fiscal service, the amount of tax deductions "Neftegazdobycha" to the state budget of Ukraine amounted to UAH 2 298 million.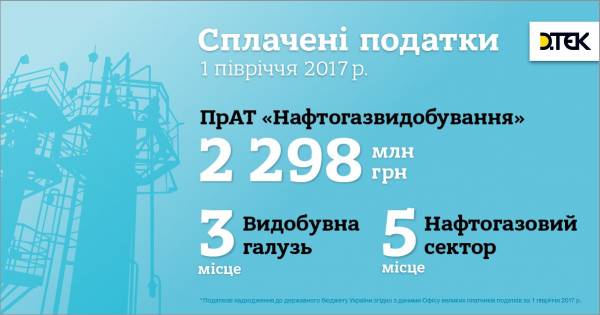 "The oil and gas sector generates one-third of all tax revenues to the state budget and trend compared with the previous year significant increase of almost 16 billion UAH from 41.7 to 57.6 billion. An important role in this process is played by the gas industry, which has significant potential in production, and constantly seeks to make a greater contribution to economic and energy stability of Ukraine. However, for further development of the industry is critical not only to the efforts of the gas companies, but also the full support of state and local authorities" – said Igor schurov, General Director of DTEK Neftegaz.
Help. DTEK oil & gas is an operating company that is responsible for its oil and gas business in the structure of the energy holding DTEK. CEO of DTEK Neftegaz Igor schurov. In the portfolio of assets of DTEK Neftegaz includes two gas production companies – PJSC "Neftegazdobycha" and OOO "Neftegazrazrabotka", which are the exploration and production of hydrocarbons in three license areas in the Poltava and Kharkiv regions. The production of natural gas by the end of 2016 amounted to 1.6 billion cubic meters, gas condensate – to 56.1 thousand tons.
Comments
comments