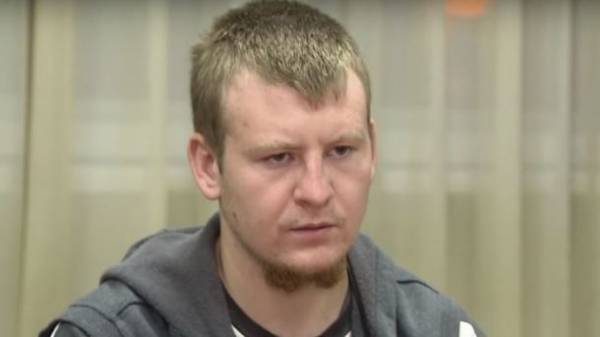 Russian military personnel of Victor Ageeva, who was captured in the Donbass, may be exchanged for illegally detained in Russia Ukrainian Stanislav Cliche. In an interview with "Apostrophe" said Oleg Kotenko, a volunteer group "Patriot", which deals with release of prisoners.
"Now we are talking about Stanislav Cliche (sentenced in Russia to 20 years of imprisonment – Ed.). Mother Ageeva met with the mother of Cliche is all links of one chain. We are well aware what it leads to. Not only is it that Klyh will we have a second Savchenko. I understand that it is our Pro-Ukrainian guy, but what is a prison?.. Man can break", – he said.
But the exchange happens after Ageev be damned, said Kotenko. "All this goes. But only after we condemn, and he will receive real term. It's an inconvenience to comrade Putin that these people are captured. Then at the highest level negotiations. Moscow wants it or not, but it forced us to negotiate to get Ageeva. They do not need Ageev brand, but there are also the country's image, saying, "do not throw their Russian", – the volunteer told.
SEE ALSO
Mother Cliche and Ageeva approached Putin and Poroshenko with a request to pardon the sons
We will remind, the Russian contractor Ageeva born in 1995, the Ukrainian military detained as a part of DRG militants, which was neutralized on June 24 under the Groove in the Luhansk region.
On June 28, the defense Ministry said that captured in the Luhansk region the Russian Ageyev last year, "left in reserve".
On may 26 Judge of the Supreme court of the Chechen Republic announced the verdict in the case of Ukrainians,according to which our compatriots got two for almost 50 years. Karpyuk sentenced to 22,6 years in prison, Klychu was given 20 years.
Mykola Karpyuk 5 December 2016 was sent to serve his sentence in a colony in the city of Vladimir (Vladimir oblast) of the Russian Federation.
Later wrongfully convicted in Russia of Cliche was transferred to the Chelyabinsk region.
Comments
comments