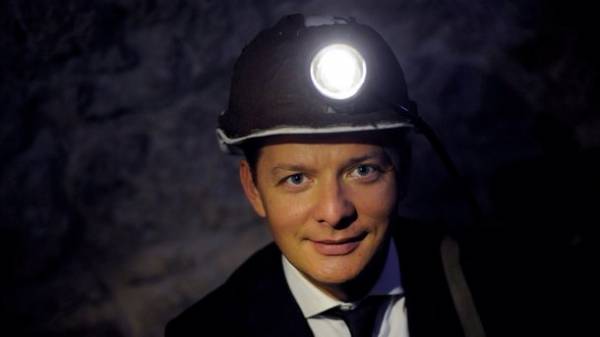 The people's Deputy of Ukraine Oleg Lyashko criticized the decision of the authorities, which will allow the state company "Centrenergo" to buy in USA expensive coal of the gas group.
"I learned that on August 3 at a meeting of Energy headquarters, headed by Vice Prime Minister-Minister Vladimir Kistion it was decided to allow "Tsentrenergo", except for anthracite, to purchase US another 500 thousand tons of coal of This decision is simply absurd! Unlike anthracite coal, gas coal is mined on the territory controlled by Ukraine. So its import is complete inadequacy and irresponsibility of the authorities!" – wrote Lyashko on his page in Facebook.
According to him, Ukraine will spend the currency on purchasing unnecessary for the country's coal, will continue to reduce the funding and production of domestic mines.
"All this is against a background of growing social tension in the workforce in July because of unpaid wages miners went on strike GP "lisichanskugol" and SE "Volynugol". Meanwhile, the authorities have decided to support foreign, not Ukrainian (Lviv, Volyn, Dnieper) miners," – said the Deputy.
He noted that because of this policy of the state coal gosshhhh from year to year.
"Initiative "to support the American miners" contrary to the interests not only of Ukrainian coal miners, but to all the people of Ukraine. Because imported coal is much more expensive than Ukrainian and need for him to pay currency. According to the experts from one contract to 500 thousand tons, the overpayment will be 500 million UAH", – said Lyashko.
Comments
comments