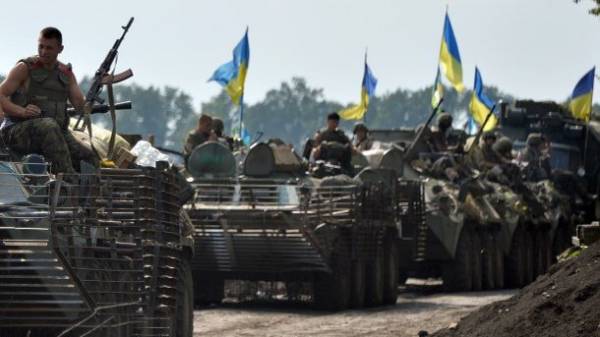 The Ukrainian military can allocate more equipment and weapons to counter Russian aggression in the Donbas. This was stated by the NSDC Secretary Oleksandr Turchynov during his visit to the combat zone, the press service of the Ministry.
So, during a meeting with the military leadership of military operations in the Donbass region, Turchynov said that now considering additions to the state defense order in connection with changes in the current year's budget and increase funding for defense costs.
"These changes should be taken into account, first of all, the real needs of military units of the APU that directly oppose Russian aggression. This applies to both ammunition and weapons, military equipment, electronic warfare systems, medical and logistical support of the military," said Secretary of the NSDC.
SEE ALSO
Turchynov proposed to increase the salaries of the military
He also noted that the budget for next year, I plan to pay a salary increase to the military.
"Worthy the support of our soldiers and officers – is the question of the reliability of our defense and national security of the country", – summed Turchinov.
As reported, President of Ukraine Petro Poroshenko signed amendments to state budget for 2017, which, in particular, will provide financing of a number of trends in the sector of defense and security of Ukraine. So, the defense will receive an additional 2.5 billion UAH this year.
Comments
comments