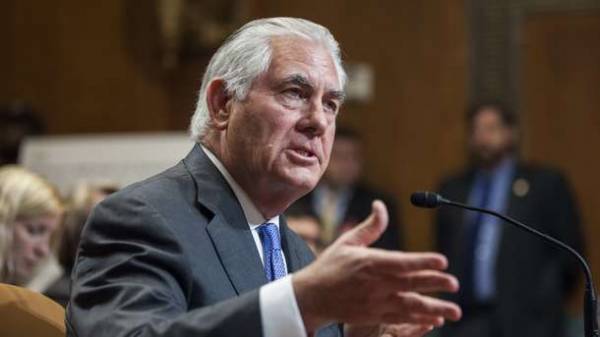 The US special envoy for Ukraine Kurt Volker will arrive in Russia soon to discuss settlement of the Ukrainian crisis with Russian presidential aide Vladislav Surkov. This was stated by Minister of foreign Affairs of the Russian Federation Sergey Lavrov after meeting with U.S. Secretary of state Rex Tillerson, reports TASS.
Lavrov noted that this was confirmed by the head of the US state Department.
"Touched on the issues of the Ukrainian crisis. Reminded that the President of the United States, and the Secretary of state promised us that soon will come the special representative of the United States in the Ukrainian settlement of Walker. Rex Tillerson confirmed that such contact with our representative Vladislav Surkov has been planned and will take place in the near future", – said Lavrov.
Previously, Kurt Volker stated intention to talk with representatives of Russia in the "Minsk process", noting that it was "strategically important".
Comments
comments