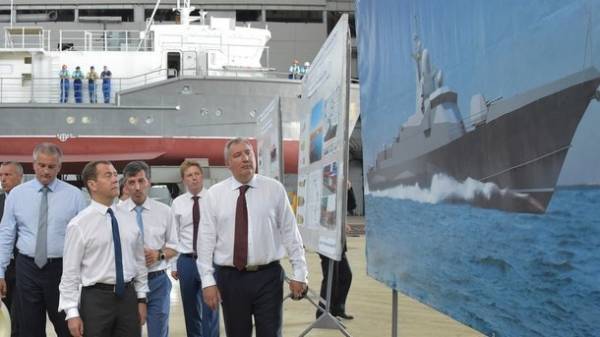 The Ministry of foreign Affairs of Ukraine stated about the inadmissibility of uncoordinated visit of Russian officials to the occupied Crimea and has sent a protest note to the Russian foreign Ministry in connection with the visit of the Prime Minister-Minister Dmitry Medvedev on the Peninsula.
"The Ukrainian side considers the mentioned visit and other so-called "visits" of Russian officials in the temporarily occupied Autonomous Republic of Crimea and city of Sevastopol a grave violation of state sovereignty and territorial integrity of Ukraine, cynical and defiant disregard of the Russian party of the generally recognized norms of international law and obligations under bilateral and multilateral treaties to which parties are Ukraine and Russia", – reads the statement of the foreign Ministry.
The foreign Ministry of Ukraine placed the responsibility for these and other violations in Russia as a state-occupier in accordance with international law, its officials, and illegal "bodies of the Crimean authorities" and their representatives who take illegal decisions and committing illegal acts.
As reported, Prime Minister Dmitry Medvedev arrived in Feodosia, promising Crimeans to allocate 57 billion rubles for various infrastructure objects.
We will remind, Medvedev was in Crimea last year. In may he visited Feodosia, where he said his famous phrase "no money, but you hold fast." The Russian Prime Minister was also on the Peninsula together with Russian President Vladimir Putin in September.
Comments
comments