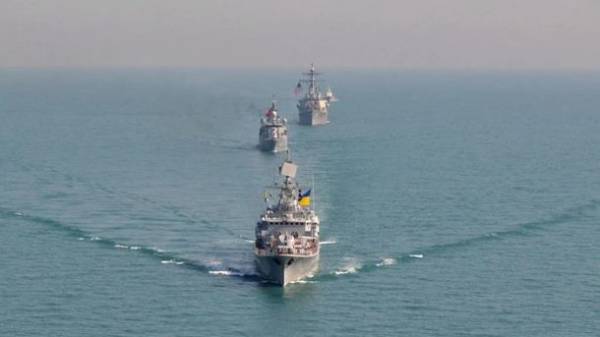 Former Deputy assistant Secretary of defense Michael carpenter believes that Americans must help Ukraine to restore the fleet to prevent a possible Russian attack from the sea. This opinion he expressed in an article for the publication defense One reports "UKRINFORM".
He believes that the US needs to provide not only support of the land forces of Ukraine, but also to pay attention not Navy.
"Now military assistance to Ukraine from the US rightly focuses on ground troops who are fighting in the Donbas. However, Ukraine needs support in the development of fleet of small vessels, able to prevent possible Russian aggression on the Ukrainian coast," writes carpenter.
SEE ALSO
After a Sea Breeze-2017 Ukraine will receive us patrol boats Islands – rear Admiral
In addition, he said, Americans could expand the training of Ukrainian troops and increase the amount of financial assistance.
"The focus of the current American military training programs for Ukrainian troops should move from small tactical groups to more complex and combined military exercises. Provided for in the current fiscal plan of $ 150 million. totally inadequate for a country that is at war with much bigger enemy, infinitely configured to support the conflict," – said carpenter.
Recall that in the draft Federal budget of the USA in the 2018 financial year provided military assistance to Ukraine. So, in late June, the U.S. Senate Committee on the armed forces approved a draft defense budget, which Ukraine relies $ 500 million.
Comments
comments