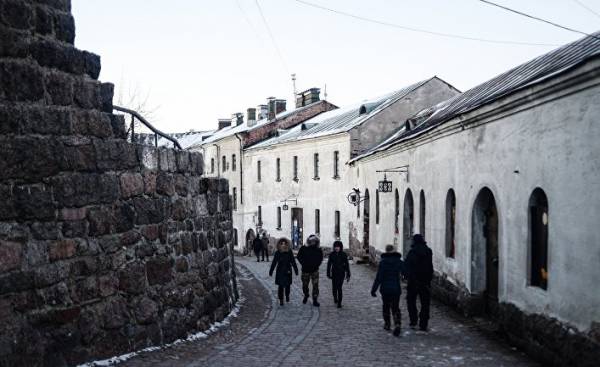 In Russia collecting signatures against the demolition of historic buildings in Vyborg. According to the Governor of the Leningrad region, these buildings can not be saved.
In Vyborg are going to at least partially demolish one of the Old quarters of the city. We are talking about the quarter, which is located between the streets of the Watchtower of the Fortress, Krasnoarmeyskaya and Krasina.
The idea to demolish the quarter reported in interview to Agency "Interfax" the head of Leningrad region Alexander Drozdenko. According to him, the buildings of the quarter are in too poor condition and cannot be saved.
"Unfortunately, the historic quarter to save the only way to clear the territory from destruction, and on the same drawings to build a new home that meets today's requirements", — said Drozdenko in an interview with the news Agency.
The building will retain
According to the administration of Vyborg, we are not talking about the complete demolition of buildings. Design going to keep.
"For example, standing walls, foundations and the location of buildings in the quarter are planning to save," — said the assistant head of administration of the Vyborg district Natalia Nikolaeva.
According to her, the buildings of the neighborhood are ruins. It is planned to clear the block from construction waste to the end of the year to strengthen the remaining structure.
Nikolaev reported that there are needs to build a center of culture and tourism with theatre and exhibition spaces. There will be tourist activities. The buildings maintain their old appearance — at least partially.
"We want to preserve the historic character of the neighborhood, but to meet modern needs," — says Nikolaev.
Plan for the use and preservation of the quarter must submit in August.
The collection of signatures
In Russia, collected signatures for a petition about the preservation of historic buildings of the quarter. Now it was signed by more than thousand people.
The author of the petition Grigory Kudryavtsev does not agree with the statement that a quarter consists only of ruins that cannot be restored.
"In the quarter there are four houses that you can refurbish," says Kudryavtsev.
The sixth of August, the Leningrad region Governor Drozdenko gathers bloggers, concerned about the fate of the quarter to discuss the situation.
"We are trying to attract more attention to the problem," says Kudryavtsev.
One block has already been demolished
The fate of the Old city of Vyborg has become the object of attention before both in Russia and in Finland. In 2013 in the Old town were demolished one quarter. The demolition, which was made without prior public discussion, criticized in both countries.
The Governor of Leningrad region Alexander Drozdenko said at the time that all work on the demolition of historic buildings in Vyborg's Old town will be temporarily suspended.
Comments
comments