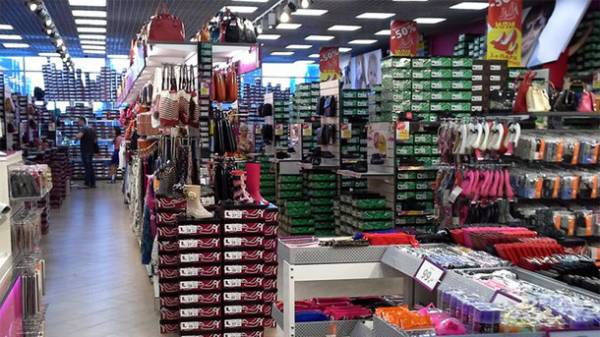 Large Russian Kari Shoe network is going to close stores in Ukraine. This was reported by three sources: the Director of sales center, real estate consultant and the head of a large trading network, writes Liga.net.
"One of our shopping centers received a letter of termination of the lease agreement from October," confirmed commercial Director of development company Bud house Group Maxim Gavryushin.
In "brown Ukraine" has not responded to the request of journalists, but one of the employees confirmed the closure plans and added that the network can sell. Another confirmation — spam-rassilka, which referred to large-scale sales in connection with the closing.
Kari, a Russian footwear network founded in 2012 by businessman Igor Yakovlev. Yakovlev also founded a chain of stores selling household appliances and electronics "Eldorado". But subsequently sold it to the Russian part of the business to the Czech Fund PPF Group, and the Ukrainian businessman Viktor Polishchuk.
In the development of the footwear chain the businessman has invested about $ 150 million. In 2015, Kari received USD 392 million. total revenues by 37.14% more in 2014, wrote "Kommersant". The loss of the company for the year 2015 — $ 115 million.. the Financial results of the Ukrainian division of the company does not disclose.
In Ukraine, Kari manages a network of 26 shops in Kiev, Kharkov, Odessa, Lviv and other major cities, according to its website. The owner of "brown Ukraine", according to the Unified register of legal entities and individuals, — the Cyprus offshore company "Roundhill Management limited", the ultimate beneficiary is Igor Yakovlev.
"Representatives Kari planned to sell the chain in Ukraine, but, as far as I know, buyers are not found. The problem is that they work in shopping centers that presents almost all the relevant operators. What sense them to buy?" — the Director of footwear chain, who requested anonymity.
Over the past year in Ukraine has closed two of online sales of cheap shoes — the largest Russian retailer Centro and discounter Plato (a division of MTI, which develops a network "Intertop"). The press service MTI his decision then explained the unsatisfactory financial performance of the stores.
SEE ALSO
In Ukraine will be less shopping networks: where does the supermarkets
The reason for the closure of stores Kari could be wrong with the effluents and the high rents which were agreed to rent the company's premises during the period of active development, suggests the Director of the network of SSS Maxim Kinash. "For example, the spring on the shop window you could see the shoes," he says.
The problem for the retailer could be the devaluation of the hryvnia, which has led to higher prices on shoes, adds partner at Atlas Advisors Alexey Raschupkin. The network has fulfilled its obligations under rent, although recent months have seen a decline in its speed, adds Gavryushin of Budhouse Group.
After closing all the stores of competitors in Ukraine there will be only one network to sell inexpensive shoes.
Comments
comments