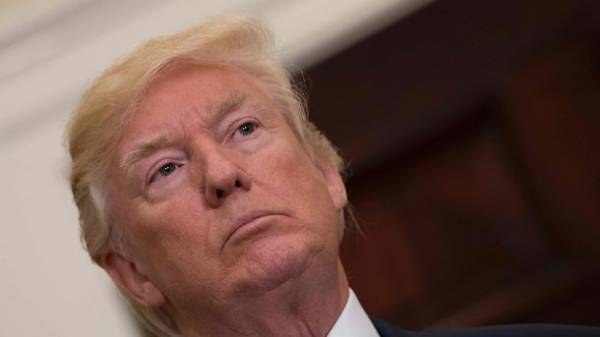 The law of "Combating the enemies of America through sanctions", signed by the President of the United States Donald trump on Wednesday, provides funding for the maintenance of energy security of Ukraine, according to Ukraine's Embassy in the United States.
"A legislative act provides for the establishment of the "Fund to counter Russian influence" and provides in its budget of 250 million dollars. on the 2018-2019 fiscal years. For the implementation of initiatives to support energy security of Ukraine provides for the allocation of 30 million dollars", – stated in the message published on the Embassy website Wednesday.
SEE ALSO
Poroshenko welcomes US sanctions against Russia
According to the Embassy, US policy, according to the law, is to support the government of Ukraine in restoring sovereignty and territorial integrity, condemnation and opposition to all of the destabilizing efforts of the government of the Russian Federation in Ukraine, non-recognition of illegal annexation of Crimea by the Russian government or the rejection of any part of the territory of Ukraine with use of military force.
Also provided assistance to the United States to reform Ukraine's energy sector and reduce dependence on Russian energy resources, the continuation of the challenging implementation of the project "Northern stream-2".
SEE ALSO
Trump admitted that the new sanctions against Russia can "hit" in Ukraine
Earlier this law was approved by an overwhelming majority of the house of representatives of the Congress of the United States (419 votes in favor, 3 against, 12 not voting) and Senate (98 for, 2 against). After signing the document, President of the United States August 2, the act came into force.
Earlier, the President of the United States Donald trump after the signing of the law on sanctions, said that Washington will not tolerate interference in their democratic processes.
Comments
comments