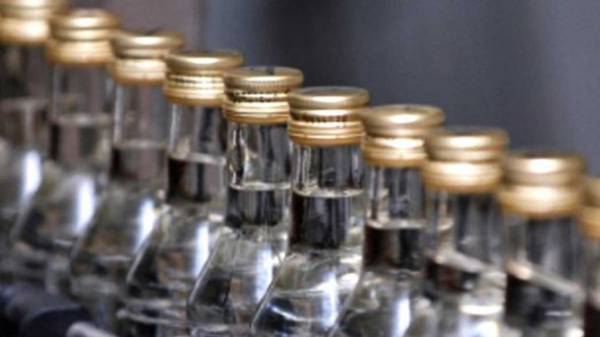 The minimum retail price (MRTS) on a half-liter bottle of vodka can be increased with 69,78 79,55 UAH to UAH. This is stated in the draft resolution of the Cabinet.
According to the document the government proposes to increase the minimum retail prices for vodka and liqueur-vodka products with 348,9 397,76 UAH to UAH/liter of 100% alcohol. Wholesale selling prices for this type of product can be increased by 19.4% to 268,67 UAH/liter of 100% alcohol.
Can also be raised minimum prices for such drinks:
on natural wines – 12% to 37 UAH per bottle 0.7 l in retail;
of fortified wine and vermouth by 7% to 45 UAH;
on the champagne for a bottle of 0,7 l – by 13.3%, to UAH 79,19.
In addition, provides for an increase in the minimum wholesale price of cognac:
"three stars" can grow from the current 67.2 per UAH per 1 liter of 100% alcohol to UAH 386,98, retail – 524,5 597,3 UAH to UAH;
"four stars" – 412,85 352,24 UAH to UAH and in retail with 549,5 645,17 UAH to UAH;
"five stars" – 384,29 495,95 UAH to UAH and in retail with 599,5 692,6 UAH to UAH.
We will remind, in Ukraine dropped the "white" vodka production.
Comments
comments