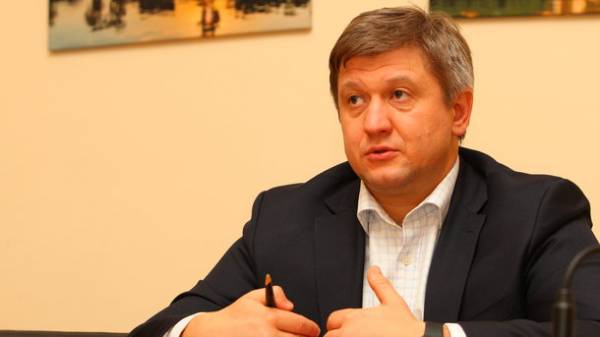 The Minister of Finance of Ukraine Alexander danyluk appealed the court ruling about his unscheduled tax audit for 1998 – 2016. this was announced by Sam danyluk on his page in Facebook.
The Minister noted that he considered the court ruling illegal, but also appealed to the State fiscal service (SFS) with a request immediately to check for the withdrawal of all issues.
"Given the resonance of the case, asked the GFS to begin checking immediately and finish it as soon as possible. This is necessary in order to prevent destabilization ahead of Ukraine on the foreign capital markets, the next stage of negotiations with the IMF and key stages of the budget process (all these processes koordiniruyutsya Minister of Finance)", – Danilyuk wrote.
We will remind, the Prosecutor General's office suspects the Minister of Finance of Ukraine Alexander danyluk in tax evasion. This is stated in the definition of the Pechersk district court of Kyiv on July 18. The court instructed the State fiscal service (GFS) to conduct an audit of the Minister of Finance and subject to compliance with tax and currency legislation for the period 1998 to 2016.
SEE ALSO
Danyluk went on vacation and did not receive notification about criminal proceedings of GPU
Earlier danyluk also said that the Prosecutor exceeded his authority, addressing the court about the audit and the investigative judge decided on the basis of illegal representation of the Prosecutor and prohibited to challenge, although the law allows such an appeal.
Comments
comments