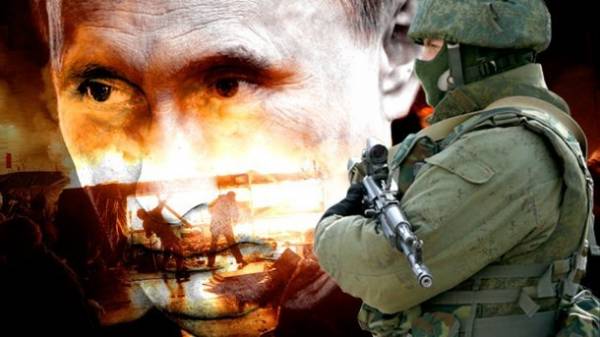 Russia will try to create problems in Ukraine inside the country that it has become ineffective and it could then take power. This opinion was expressed by the "observer" military expert Alexey arestovich.
He noted that the enemy could not overcome the Ukrainian defense and now he tries to "dig" inside.
"They realized that from the front we take it does not that you need to take us inside. And only after creating appropriate conditions within 2-3 years, with a possible invasion from the front, if, for example, the internal state of Ukraine will reach such a level that, for example, part of the brigade commanders will refuse to obey orders and move on the Russian side. And this work is being done," said arestovich.
SEE ALSO
A military expert explained why Russia will not be able to seize the Ukraine
The expert also believes that early to rejoice the US sanctions against Russia, as the same Europe from them not in delight
"If you want to ruin some team, you must have a man on the inside and provide pressure from the outside. That is exactly what they are doing. Failed the act, they will go to another. Actually very early on with these sanctions, to celebrate the victory. We see the reaction of Europe and the European democracy often ends where it starts the money "Gazprom". They have a huge impact on Europe. And it's not so bad as we seem, when we fold a little of our propaganda that Russia would collapse tomorrow. Margin of safety there is a very large," – said the expert.
We will remind, on July 27, the U.S. Senate adopted the law on toughening of sanctions against Russia, Iran and North Korea.
Comments
comments